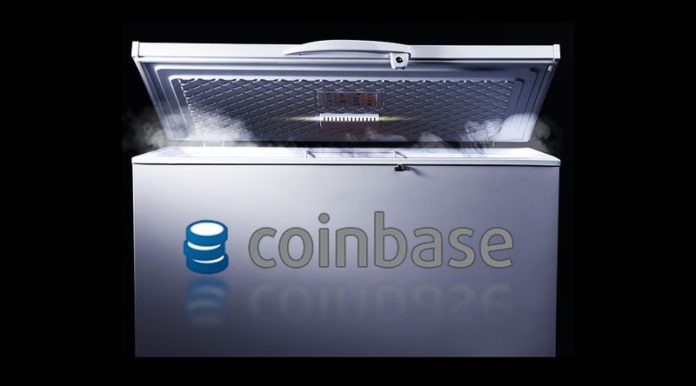 On July 2, 2018, Coinbase officially launched Coinbase Custody. After accepting its first trial deposit last week, the newly introduced custodial service is up and running.
"Today, we're proud to announce that we're officially open for business," Coinbase Custody's Product Lead Sam McIngvale writes in a blog post. "Over the coming weeks, we'll continue on-boarding a set of world-class clients that includes leading crypto hedge funds, exchanges and ICO teams."
The newest addition to Coinbase's suite of products, the service is catered toward institutional investors and big spenders. Its goal is "to make digital currency investment accessible to every eligible financial institution and hedge fund in the world."
Coinbase Custody will offer its clients cryptocurrency cold storage options, "institutional-grade broker-dealer" services, and asset coverage. Coinbase Custody will also make use of the "expertise and system" offered by Electronic Transaction Clearing's (ETC), a FINRA member and SEC-compliant broker-dealer, the blog post states.
From the start, Coinbase Custody's services will only be available to American and European institutions, though the company hopes to expand its offering into Asian markets as well. Additionally, the services require a minimum $10 million deposit and a $100,000 initiation fee.
The service currently supports bitcoin, ether, litecoin and bitcoin cash, but Coinbase plans to "continue adding support for new assets and will offer regular updates." While customers will have to settle with cold storage custodial options for now, Coinbase also plans to expand its options to include hot storage and "scheduled withdrawals for maximum flexibility."
Coinbase Custody goes live just a few weeks after Coinbase launched its index fund. Both services are part of Coinbase's wider initiative to expand its suite of products and services, which also includes rebranding GDAX, the company's exchange, as Coinbase Pro and adding Ethereum Classic to its list of assets.
This article originally appeared on Bitcoin Magazine.
Bitcoinmagazine.com is author of this content, TheBitcoinNews.com is is not responsible for the content of external sites.