Paxful and Unlicensed Casino Bspin.io In Cahoots since 2019
Paxful  a major peer to peer cryptocurrency exchange is based in Estonia but holds several licenses in the United States for Money Transmission.
In 2019 Paxful entered into a significant and ongoing partnership agreement with Bspin.io: "To provide seamless cryptocurrency betting on the Bspin platform. " This was held out to the general public via press releases as a partnership to provide cryptocurrency betting:
Paxful and Bspin Partner to Offer Crypto Betting. https://paxful.com/university/paxful-and-bspin-partner-to-offer-crypto-betting/

Bspin.io is the world's largest anonymous cryptocurrency online casino.  Bspin.io operates using solely cryptocurrency and has no gaming license.  It is operated by an opaque Costa Rica company, and its principals are unknown. Citizens of the EU and the United States can open accounts at Bspin.io with no information other than an email address and access to cryptocurrency through Paxful or other sources.  Bspin.io deals interchangeably in Bitcoin, Binance USD BEP-20, Ethereum, US Dollar Token, Binance Coin, and US Dollars and therefore also functions as an unlicensed cryptocurrency exchange and obvious venue for money laundering.

The partnership became controversial after a Bspin.io player had over €500,000 in winnings confiscated.  When Bspin.io refused to answer his complaint, the player's lawyer Dr. Jonathan Levy made a demand on Bspin's partner Paxful.  Paxful refused to take responsibility however for Bspin.io and a complaint has now been lodged with the EU.
According to the lawyer, Dr. Jonathan Levy: "A currency exchange and licensed money transmitter simply should not partner with an unlicensed casino operated by unknown criminals.  The potential for money laundering and gaming law violations is off the charts. Running an unlicensed casino is a crime in many jurisdictions yet we know for a fact Bspin players are from the United States, Canada, the EU and UK and they are directed by Bspin.io to Paxful to purchase cryptocurrency as part of the ongoing partnership."

The European Union Parliament Petitions Committee is considering a Petition filed by lawyer, Dr. Jonathan Levy, on behalf of consortium of victims, organizations and companies seeking the establishment of a crypto industry funded Superfund. The victims like the Bspin-Paxful player have exhausted their remedies with no real hope ever recovering their funds without powerful economic intervention by the EU or OECD. The victims' groups represented by their lawyer, Dr. Jonathan Levy, have suffered losses exceeding €10 billion.  The Petitioners propose the implementation of an unnoticeable .0001 cent per € insurance fund fee on crypto asset transactions that would provide for a victim Superfund. Daily crypto asset volume has been as high as €2 trillion recently. Consumer crypto assets are currently uninsurable and the proposed EU superfund would provide much needed relief for victims of Ponzi schemes, hacks, fraud and extortion that utilize or involve crypto assets.

The Paxful-Bspin alliance has been out in the open since 2019.  Dr Levy suggests that regulators should take heed and enforce the law as the national security of Europe and North America depends on a secure financial system.
For more information:https://tinyurl.com/EUcryptofund
Dr. Jonathan LevyAttorney & Solicitor[email protected]www.jlevy.co t +44 20 8144 2479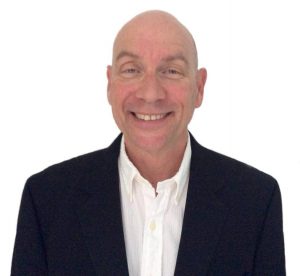 Dr. Jon Levy is a solicitor who specialises in transnational law and private international law. He has represented the former president of the Republic of China, Chen Shuibian, the former Deputy Prime Minister of Yugoslavia, and numerous African entities and political figures. He has been engaged by clients against the US Office of Foreign Asset Control (OFAC), CIA, US Army, and UK Cabinet. As a litigator he specialises in transnational asset recovery and has taken up cases against the Vatican Bank, UBS AG, the Swiss National Bank, Emaar Corporation, and many others.