The community as we know it
What is a community? According to the Oxford dictionary, it is defined as a group of people living in the same place or having a particular characteristic in common.
Communities have always allowed people from across different areas to develop a sense of unity, making them feel as though they are a part of something far greater than an individual being or household. Communities in the past have created opportunities to connect with each other which in effect makes us feel safe and secure.
The community spirit
In recent years, communities across the country have been on a general decline with more people than ever getting on with their busy lives. No time was being made for a casual get-together with neighbors to catch up on local affairs, nor the days where you could go door to door asking if anyone has any flour for a cake you are baking at last minute.
Enter Covid-19
Nothing had prepared us for what was to come, the future seemed bleak as we were only allowed to see the same faces under the same roof for endless nights on end. Yet through all this turmoil and uncertainty  a shift has been made within the society across the country with local communities coming together, supporting one another in a time of great uncertainty. 
Statistics from the UK Government website have reported an increase in community spirit over recent weeks with nearly two thirds of adults saying other local community members would provide support if needed and 37.5% of adults had gone shopping or had done other tasks for their neighbour up from 27.7% in June.
The student community
As students go back to university with some leaving home for the first time, the effects of tougher restrictions and safety guidelines alienate this vulnerable community of young adults into living and studying in a way never documented before. COVID-19 will now test these individuals on their abilities to socialise with limited opportunities to meet new friends due to household mixing restrictions and curfews being implemented across the UK. Both rules make this year's student experience alien to those of the past where an early night-in meant to some that the uni experience was not being done correctly.  What can possibly bring students, where many will be strangers to everyone around them, together in a time of separation? 
Introducing the CHASYR community
Joint efforts in the community show how as a society we are capable of supporting one another amongst the community. Although placing things into perspective more can be done to support a wider range of local individuals; from the student studying who can't leave their desks to the individual self-isolating who is craving a coffee and a panini from their local barista. This is where Chasyr comes in, we are bringing you the power of social networking and Peer to Peer (P2P) functionality to your delivery experience. By connecting you directly to vendors as both consumers and delivery facilitators in your area, whilst staying in your trusted social circle. 
The platform allows you to engage with your network across your location, whether that is the office, university campus or at home. Giving you the capability to expand your network as you see fit. 
This facilitates connection with local users and local businesses like never seen before. Vendors getting direct communication with their customers to mitigate any sort of mistake, whilst incentivizing consumers through the app first-hand of any discounted food that would otherwise go to waste, encouraging them to come by. Thanks to the application's platform users will build an open relationship with their nearby vendors, allowing them to voice their opinions first-hand of what they thought of their meal and experience. 
Power to the people… Literally!
The more consumers that use the Chasyr App the more bargaining power they will have when it comes to voting for their favorite restaurant of the week for example or simply giving consumers the platform to voice their honest opinions from recent experiences with certain vendors. This will help force change in the level of service provided through the transparency of shared information. No more dodgy curries from your local vendor without them knowing about it. 
Incentives
As a thank you for using the Chasyr App we recognise the effort made on your behalf, that is why we will be rolling out our very own crypto-based Chasyr token, the MPH token. This can be traded for discounts, rewards, and even withdrawals. Whether you are wanting to help others as an act of kindness or have a more entrepreneurial mindset, your work will be rewarded. Accepting to collect a friend's food order on your way to campus or helping a community member in need has never felt this great. 
Connecting all the dots
Taking the example of the university community, with Chasyr in place it will revolutionize how people are able to interact with one another online and in-person as meeting other members of their community will be facilitated over one common purpose, our need for food.[we all need food] or [we all got to eat] or [Food]. These interactions with one another will foster greater understanding and compassion for one another, something that is severely needed with the current climate. For sure we will all be contributing to the increase of the 37.5% figure of neighbors performing tasks for their neighborhood. The possibility is endless.
Want to join the online Chasyr community today? Join them on Discord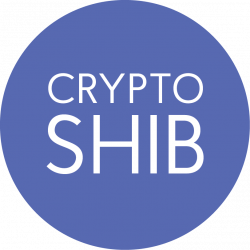 cryptoshib.com is author of this content, TheBitcoinNews.com is is not responsible for the content of external sites.