The European Union Parliament Petitions Committee has found a Petition filed by a consortium of victims, organizations and companies seeking the establishment of a restitution superfund for victims of crypto fraud to be admissible and has begun a preliminary investigation.
The victims represented by their lawyer, Dr. Jonathan Levy, have suffered losses exceeding €40 million and like tens of thousands of other crypto crime victims worldwide have been unable to recover their funds through law enforcement, national regulatory authorities or the courts. According to their lawyer, Dr. Jonathan Levy, there is an urgent need to address crypto crime and its victims as billions of Euros in crypto assets are being criminally transferred each year to mafia firms, money launderers and even terrorist organizations. Victims are usually left with no way to recover their funds.
In an Expert Opinion lodged today with the EU Parliament Petitions Committee, the Petitioners' expert outlines how the Crypto Crime Victim Fund would operate. Technical Expert Michael K. McKibben, an American software engineer who is credited with inventing a large swathe of social media, has found that the Distributed Ledger Nodes already charge a node transaction or relay fee on much of the €100 billion daily crypto asset trading volume. The addition of an unnoticeable .0001 cent per € insurance fund fee would provide for a victim superfund. Crypto assets are currently uninsurable and the proposed EU superfund would provide much needed relief for victims of Ponzi schemes, hacks, fraudulent ICOs and extortion that utilize or involve crypto assets.
McKibben also noted that many nodes are actually slave units with no independent discretion thereby making the addition of an EU insurance fund fee to a distributed ledger system relatively simple to implement. The victims' lawyer, Dr. Levy, urges all worldwide victims of crimes and civil frauds where cryptocurrency was involved to support the petition by first registering with the EU and then clicking on "support the petition" at the bottom of the page. You will then be entitled to receive notifications about any further developments concerning the petition.
The Petition is opposed by the European Commission, a separate pillar of the European Union even though crypto assets are uninsurable and victims have little or no recourse in their home countries. Billions of Euros in crypto fraud occur each year, most of it touching on the EU countries. The EU Commission is accused by the petitioners of turning a blind eye to crypto criminals with the European Commission delegated ccTLD .EU continuing host to websities of the One Coin/One Life pyramid scam which has defrauded victims (including the petitioners) of well over €4 billion.
For more information:
https://tinyurl.com/EUcryptofund
Dr. Jonathan Levy
[email protected]
t +44 (0) 20 8144 2479
This is a UK mailing address for the convenience of the international clientele of Dr. Jonathan Levy.
For all English law matters contact Dr. Levy at [email protected]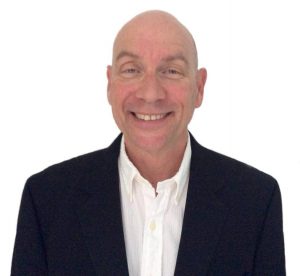 Dr. Jon Levy is a solicitor who specialises in transnational law and private international law. He has represented the former president of the Republic of China, Chen Shuibian, the former Deputy Prime Minister of Yugoslavia, and numerous African entities and political figures. He has been engaged by clients against the US Office of Foreign Asset Control (OFAC), CIA, US Army, and UK Cabinet. As a litigator he specialises in transnational asset recovery and has taken up cases against the Vatican Bank, UBS AG, the Swiss National Bank, Emaar Corporation, and many others.