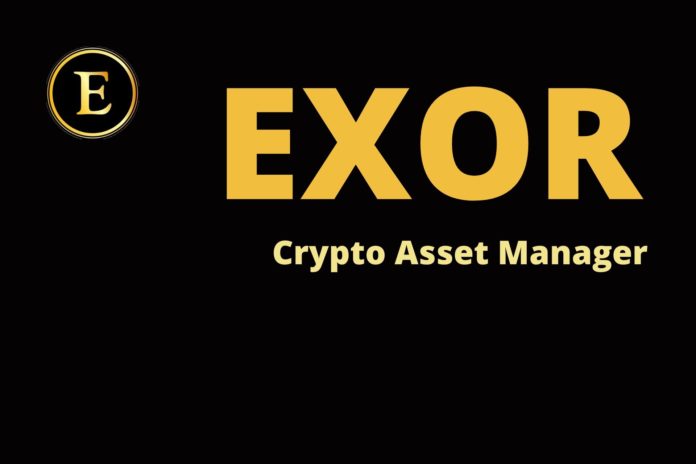 Exor is an open-source, decentralized blockchain-based cryptocurrency using the PoS consensus mechanism. Earn, store, and transact digital currency virtually instantaneously with Exors' simple to use the desktop wallet.
With a low supply of 43M coins, community governance, an open identity team, and real-world use cases of the Crypto Asset Manager, Exor aims to increase global adoption of the cryptocurrency space within a conventional business with secure and instant digital payments. Exor is also the only accepted currency to provide premium access to the Crypto Asset Manager platform, an industry first.
What makes Exor unique within the Cryptospace?
The Crypto Asset Manager
A unique desktop app solution that can only be described as the swiss-army knife of crypto tools. The Crypto Asset Manager aims to include any and all features that can enhance a person's crypto experience. There's something for everyone here, and we welcome all investors, traders, hodlers, developers and casual crypto-goers to experience what Exor has to offer.
The software is currently in beta status, which will remain in effect until the internal framework is more complete. However, the system is already very stable and is available for download via Exor.io
What are the main features of the Crypto Asset Manager?
View your entire portfolio in virtually any fiat or cryptocurrency
Receive coins price updates, dynamic prices from your holdings on exchanges, and even dynamic balance and transaction updates from locally running wallets that are constantly changing because of mining/staking/masternodes/airdrops/etc.
Price alerts when coin values reach certain targets
Track multiple portfolios using separate profiles
Movable ticker widgets for individual crypto assets on your desktop screen
Monitor and communicate with local and remote wallets to receive updates regarding new transactions, error statuses and even the ability to restart and fix many basic wallet issues automatically
Calculator and conversion tools between any crypto asset or fiat currency for making quick decisions while live trading
Automatic backup solution for all local wallets with optional encryption and cloud storage options
Track transactions across all blockchains and print out a tax report valid for any country
Automated trading bots that buy and sell cryptocurrencies automatically based on rules that you set
Monitor and receive alerts when new content is available from popular cryptocurrency news and other related web feeds
One-click masternode installer and monitor that will eventually support all unique masternode types and be able to report masternode status and other health options, plus be able to fix basic problems automatically
Customizable alert options for receiving messages on many different social media or chat platforms. Ex: send masternode reward alerts to an email address, send twitter updates to a discord account, send price alerts via text msg except if the price of BTC goes above $50k, then in that case it should ring your phone and wake you up even if its 3 AM
Generic tools for fixing or removing corrupt blocks to prevent needing to resync large blockchains from zero
Other misc tool ideas. Ex: monitor and prevent shutdown/restart/logoff of a computer while known blockchain wallets are running to prevent corrupting them
All basic functionality provided free-of-charge
Each premium plugin can be purchased for a monthly fee of $1.00 USD of EXOR
The finished product will literally feature 100's of separate tools that can all work and integrate together to give you peace-of-mind for all of your cryptocurrency assets.
Exor Coin main features
Staking and Masternodes
The network is secured using both PoS staking nodes and masternodes. Each masternode requires 50,000 EXOR as collateral, and provides a lucrative yet sustainable reward structure that will last for a decade. Masternode holders will also be rewarded with premium access to the Crypto Asset Manager platform free of charge.
Lightning Fast Speed
Compared to the Bitcoin network, which takes 10 minutes or more for transaction confirmation, Exor transactions, are confirmed within 60 seconds and are most often instant.
Community Driven
EXOR holders are at the heart of our community. We have no central ruling company with an open identity team and Exor masternode holders will be consulted on future developments. Your support and ideas will help shape the Exor project!
Affordable Transactions
To send $25 of Bitcoin currently costs around $0.42, the same transaction paid in Exor would cost as little as $0.01!
Conclusions
With the beta public launch of the Crypto Asset Manager Application Exor is gradually making a way into the cryptocurrency market. With the outstanding features that the Crypto Asset Manager has to offer, Exor has the potential to be one of the most reliable names in the cryptocurrency market. With further releases of the Crypto Asset Manager features, it will not be surprised if Exor will become one of the strong names of the Crypto industry.
Please follow and like us:
Related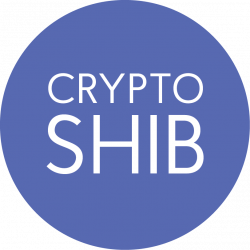 cryptoshib.com is author of this content, TheBitcoinNews.com is is not responsible for the content of external sites.