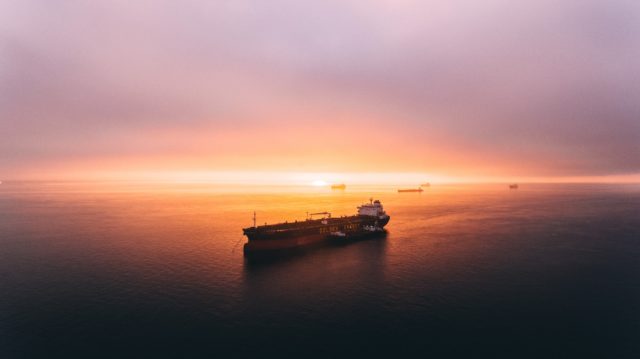 Aside from a few stragglers, as Bitcoin has rallied over the past few weeks, so to have altcoins. Ethereum is up more than 100% from the $88 lows of March, while XRP has nearly doubled, crossing $0.20 after falling as low as $0.115 during the "Black Thursday" crash.
Bitcoin, however, may soon begin to diverge from these altcoins as market conditions develop to favor the benchmark cryptocurrency, analysts say.
Bitcoin Poised to Outperform Altcoins, Technicals Show
Josh Olszewicz, a crypto analyst at Brave New Coin, observed on May 15th that Bitcoin's dominance chart printed a textbook signal of strength: a golden cross.
As Investopedia describes, a golden cross is when a "relatively short-term moving average crosses above a long-term moving average," and is often followed by a "bullish breakout."
In the case, Olszewicz pointed out, the 50-day moving average crossed above the 200-day moving average of the Bitcoin dominance chart — which tracks what percentage of the crypto market is made up of BTC. The arrival of the golden cross, the analyst postulated, is a sign that those awaiting an "altcoin season" may be rudely awakened.
Previous golden crosses on Bitcoin's dominance chart preceded massive rallies in Bitcoin against altcoins, suggesting the same is likely to happen again.
Chart from Josh Olszewicz (@CarpeNoctum on Twitter), a crypto analyst at Brave New Coin. The chart is of Bitcoin's dominance printing a "golden cross" formation.
Olszewicz's analysis was echoed by the lead technical analyst at crypto research firm Blockfyre, who shared last week that "altcoins are really going to struggle" and have "max pain" ahead of themselves.
"ETH heading for levels not seen since 2016. LTC trading below 2014-2016 prices. XRP heading for levels from 2014, 2016, and 2017. The alt market looks like it could capitulate soon. Seems like the worst is yet to come but afterwards should provide huge opportunities," the same analyst added in a more recent comment postulating that the short-term outlook for non-Bitcoin cryptocurrencies is bearish.
Chart from @pentosh1, the lead technical analyst at crypto research firm Blockfyre. The chart depicts Bitcoin dominance's harrowing outlook.
The Fundamentals Add to the Technical Narrative
Bloomberg Intelligence's senior commodities analyst, Mike McGlone, has corroborated the sentiment that Bitcoin is on the verge of outperforming its ilk.
In a report titled "Bloomberg Crypto Outlook: Bitcoin Demand Exceeding Supply," McGlone indicated that the ongoing macroeconomic environment will "sustain the first-born crypto's performance versus its brethren."
This comment was made in reference to the fact that while many cryptocurrencies may be "decentralized," not all of them have the characteristic of absolute scarcity that imbues Bitcoin with much of its value.
Billionaire macro hedge fund investor Paul Tudor Jones demonstrated this narrative well in his report called the "Great Monetary Inflation."
He neither bashed nor mentioned altcoins. But in the report, Jones did demark that in a world where fiat money is being debased, Bitcoin is extremely powerful because it is the only viable investment asset that has mathematic scarcity:
"I also made the case for owning Bitcoin, the quintessence of scarcity premium. It is literally the only large tradeable asset in the world that has a known fixed maximum supply."
Featured Image from Unsplash
Bitcoinist.com is author of this content, TheBitcoinNews.com is is not responsible for the content of external sites.