BitTorrent is introducing a TRON TRC-10 cryptographic token called BitTorrent (BTT) to act as a general purpose mechanism for transacting in computing resources shared between BitTorrent clients and any other participating service requesters and service providers. BTT will be the unit which denominates transactions for the provision of different services in the BTT-enabled BitTorrent ecosystem. BTT will be made available as a divisible token allowing for very fine-grained pricing for an evolving set of services within a liquid market of service requesters and service providers. BitTorrent Inc. will be deploy an "on-chain/off-chain exchange" which exists to facilitate the transfer of tokens between a high-performance private ledger and the public TRON blockchain.
Tokenizing the world's largest decentralized file sharing protocol
Update:
It is official: In the BNB session, all 23.76 billion BTT were sold to token sale participants within 13 minutes and 25 seconds. Meanwhile, in the TRON session, all 35.64 billion BTT were sold within 14 minutes and 41 seconds.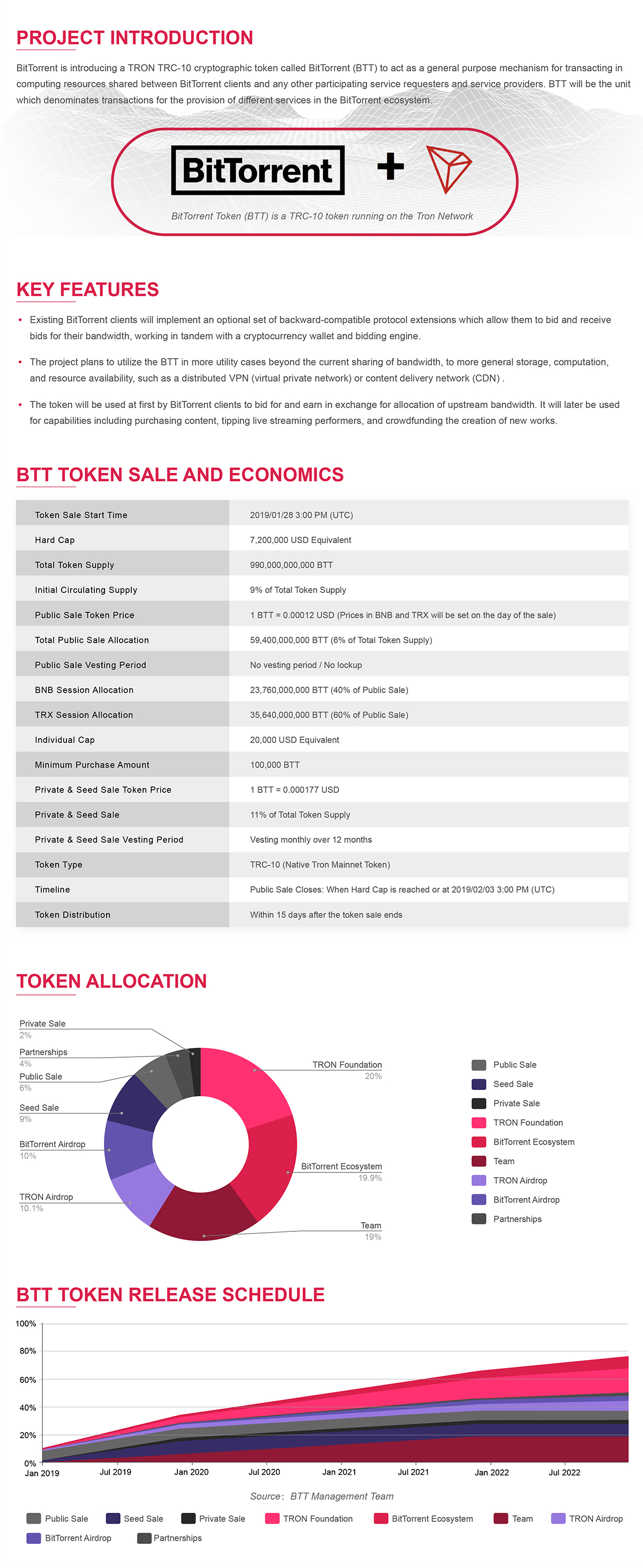 image by Binance
featured image by Shutterstock
You want the latest news about Crypto? Sign up to our weekly Newsletter!