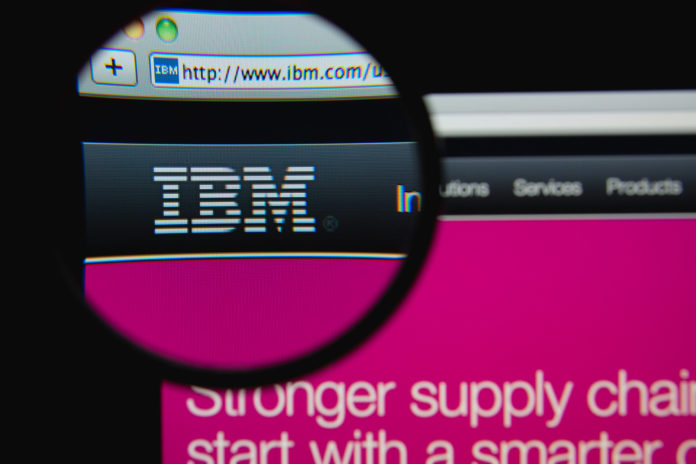 The Blockchain applies in the eyes of many experts as a panacea for the lack of transparency and Adfraud in the advertising industry. With such a technology in place, the IT giant IBM has been a savior for quite some time and recently attracted the interest of Unilever. For the first time, IBM is conducting a feasibility study with the US publisher Salon Media.
There is probably no other technology that would be better at tackling problems such as ad fraud, which causes billions of dollars worth of damage every year. The blockchain, so many experts believe, has the potential to radically open up the hitherto often obscure transaction systems of the digital industry and solve the problem of the right allocation of an attribution to the right buyer.
IBM wants to help with its in-house blockchain technology by connecting advertisers, publishers and Internet users directly. In February, the group announced, along with Unilever, one of the world's largest advertisers, to use the Blockchain for media purchasing. According to "Adweek", Unilver had cut its donations by 17 percent in the first half of 2017 for the sake of transparency and hopes that IBM's technology will improve.
You want the latest news about Crypto? Sign up to our weekly Newsletter!

The IT giant promises more transparency, quality and security because blockchain technology validates a transaction on the network through a unified process and immediately assigns it to all databases in the network. This should allow everyone involved to see where the money goes and who got how much money. In addition, click fraud should have no chance.
With Salon Media, IBM is now testing the blockchain on the publisher side for the first time. "Not only will this help us gain more control over our inventory, but it will also show where inefficiencies exist within the value chain," said Ryan Nathanson, COO of Salon Media, to Adweek. In particular, the proof of concept that IBM and Salon Media are implementing covers contract terms, publisher payments, and contract fulfillment details in a common system that is unalterable and fully controllable.
Some industry observers are convinced that this technology could permanently change the advertising industry, not least OWM boss Tina Beuchler, who sees in the blockchain one of the five most important topics this year. At the German Media Congress in Frankfurt, Beuchler was convinced in January that Blockchain had the opportunity to solve permanent construction sites on the digital level, such as brand safety, intransparency in digital value chains and the adblocker problem. According to Beuchler's prediction, the blockchain will ultimately materialize in favor of a direct business between advertisers and publishers.
But as fast as IBM would like it, it will probably not work. "We are at the beginning of a new revolution," said Henning Strohschnieder recently The solution consultant at the Adtech provider Iponweb calculates that the blockchain would have to execute up to five million transactions per second in order to serve the advertising markets. "An order of magnitude that so far no blockchain can afford."
image by shutterstock