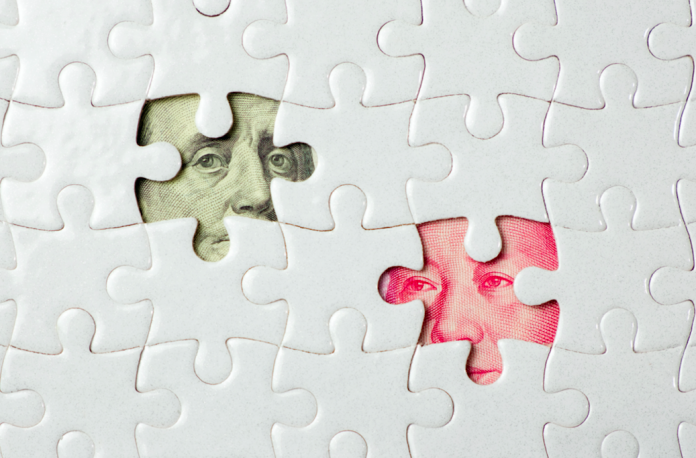 IOTA is currently on track with the development of Qubic; "the most significant contribution to the IOTA stack." The Qubic project is being designed to ensure the execution of smart contracts, oracles as well as outsourced computation. Moreover, the protocol could also be an asset to the fast-growing IOTA network. Qubic was first announced in May 2018 but the team did not release details of the project until June.
"We are moving rapidly towards the next epoch of IOTA, today the IOTA Foundation is excited and proud to start the official unveiling of Qubic," reads the May 3 announcement.
Eric Hop, from the IOTA Foundation, has recently released more updates about this groundbreaking project, however, the project is still very mysterious to the community and the cryptocurrency industry as well. Hop replied to an inquiry from Discord, "if a user would be able to implement Ethereum's virtual machine with Abra, a functional programming language used to manage Qubic tasks, and then use oracles, the nodes which process Qubics, to move smart contracts to the tangle, IOTA's blockchain" saying that, although this is an "interesting idea" the Qubic protocol "will be able to move any currency anyway."
Further questions on the way assets are going to be transferred as well as if oracles are going to verify the history of virtual currency chain, Hop replied by saying, "no chains will be harmed in the moving of funds," while at the same time, assets would "move on their own chain."
Mobility Hackathon in Munich July 2018
IOTA (MIOTA) is intending to Co-Hack and Co-Disrupt to develop a new permissionless mobility ecosystem. It is apparent that the transport industry is readying for a transformation using the blockchain technology coupled with the Internet of Things (IoT). The recent years have seen the introduction of electric cars, but in the coming years, the industry will experience a new revolution in the areas of batteries, artificial and geospatial intelligence along with distributed computer networks.
…
iota-news.com is author of this content, TheBitcoinNews.com is is not responsible for the content of external sites.