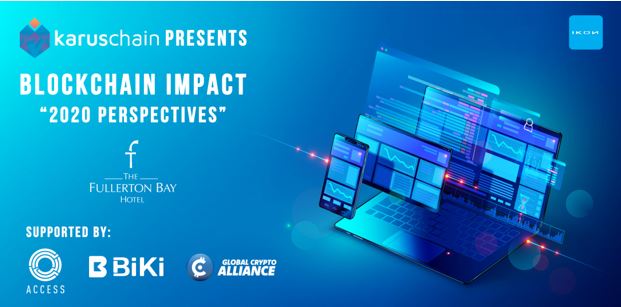 Karuschain CEO Richard Verkley speaks about how blockchain provides a tangible and trusted solution to transform the precious metals mining supply chain at Blockchain Impact, 2020 Perspectives in Singapore this January 22nd, 2020.
GIBRALTAR, January 13th, 2020 – Blockchain Impact, 2020 Perspectives is an exclusive event to be held at the Fullerton Bay Hotel in Singapore. The event connects global blockchain innovators with regional investors and crypto enthusiasts to discuss the many benefits of blockchain for supply chain. The event is invite-only and is followed by an exclusive after party at Singapore's prestigious 1-Altitude.
Blockchain Impact, 2020 Perspectives features a keynote titled "Exchange What's Next" with industry insights from BiKi.com CEO, Ethan Ng. Known to be one of the fastest-growing crypto exchanges, BiKi.com is currently ranked a Top 20 exchange on CoinMarketCap.
In addition, there will be a panel of blockchain and supply chain experts, moderated by Herbert Sim, a.k.a. The Bitcoin Man, founder of Crypto Chain University and former Global Operations Director at Huobi Global. Mr Loh Sin Yong, Director of Trade at Infocomm Media Development Authority (IMDA) of Singapore will be joining in the discussion as will Karuschain CFO, Mr Robert van der Zalm. The main panel focus is on the role of blockchain in the many supply chain challenges across a multitude of industries and touches on topics such as complicated record keeping, data security, proof or provenance and reliable tracking of products. As a fully automated and less corruptible alternative to centralized databases, blockchain solutions can be very useful in improving supply chains.
The evening will end off with a presentation by Karuschain CEO Richard Verkley, who has decades of experience in bringing large scale commercial ventures to market and produced thought leadership in the industry. Examples include: "The Transformative Potential of Blockchain in Mining" and "How Blockchain Can Ensure the Security of Gold Investments.
Karuschain has recently completed proof of technology with partners MineRP and Verkley will discuss why blockchain implementation is the perfect solution for the precious metals mining supply chain.
"With widespread use cases throughout the finance industry, the potential impact of blockchain in supply chain management is among the first true blockchain success stories," says Verkley. "And as new use cases are discovered, organizations like healthcare or shipping, or indeed the precious metals mining industry are realizing blockchain's untapped potential to tackle long-standing issues around efficiency, data integrity, transparency, information sharing and traceability."
For more information about the event, please visit Blockchain Impact, 2020 Perspectives – Supply Chain. Interested investors who wish to attend, please contact: [email protected]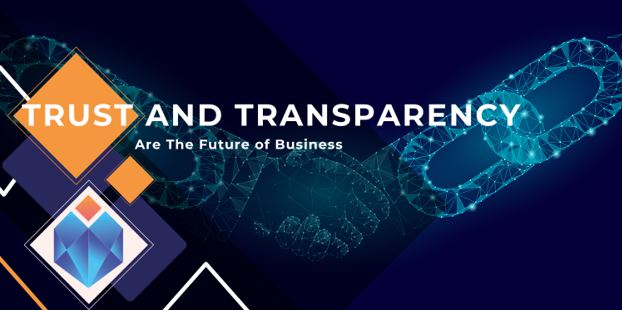 About Karuschain
Karuschain is a blockchain technology platform for the precious metals mining industry, giving mining companies a powerful tool to ensure data integrity, safeguard human rights, reduce risks and improve environmental regulations in their supply chain.
For more information head to: https://karuschain.com/
To request an interview, or further information, please contact Sophie Elliott:
Sophie Elliott – Marketing Specialist
+34 622 73 36 87