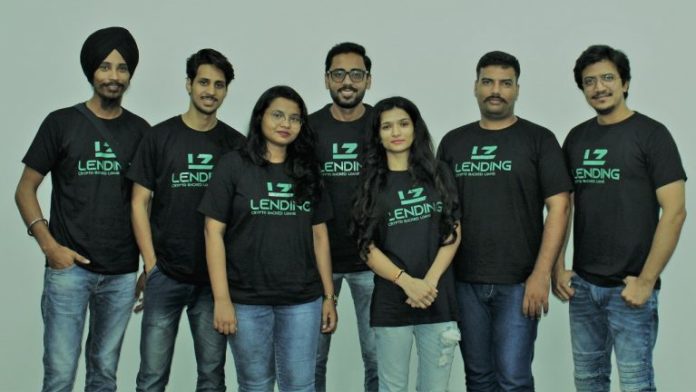 LZ Lending, London's premier cryptocurrency Peer 2 Peer lending solutions, announces the official launch of their new fully integrated and simple to use P2P platform designed to remove barriers and obstacles that have prevented millions of potential investors from entering the cryptocurrency community.
In addition to serving their already robust portfolio of investors, borrowers, and lenders, LZ Lending continues to revolutionize the blockchain and cryptocurrency industry by creating seamless, simple, and elegant P2P platform solutions that will attract new investors who have traditionally remained hesitant to dabble in the field.
The new simple and fully integrated platform is the result of several years of tireless work, ranging from research and development, testing, market research, focus groups, and input from other respected industry leaders.
"We are beyond pleased to finally share this elegant and powerful platform with the entire cryptocurrency community," said LZ Lending President and CEO Yousba Bletoh. "Our goal was to provide a robust P2P platform that would not only thrill those who had extensive experience with cryptocurrency, but also be easy and user-friendly enough to encourage new faces and organizations into the community. We simply could not be more pleased with the results."
In development for the last three years, the LZ Lending P2P Platform is already being lauded as one of the greatest developments in the past five years, and has been responsible for bringing in an estimated 30,000 first-time investors, lenders, and borrowers into the blockchain community during the beta testing alone, and is expected to add billions of additional funding into the industry by year end.
About LZ Lending
Founded in 2020 out of the United Kingdom, LZ Lending provides direct lending and loaning opportunities for individuals and organizations working with a wide assortment of cryptocurrency. A pioneer in blockchain technology, crypto asset diversification, and decentralized crypto lending designed to put the power of financial freedom into the hands of our users, LZ Lending offers the highest interest rates on deposits anywhere on the Internet.
Website: https://lzelnding.com
Email: [email protected]
---
This is a press release. Readers should do their own due diligence before taking any actions related to the promoted company or any of its affiliates or services. Bitcoin.com is not responsible, directly or indirectly, for any damage or loss caused or alleged to be caused by or in connection with the use of or reliance on any content, goods or services mentioned in the press release.
The post LZ Lending Innovates and Integrates Peer2Peer Into Platform appeared first on Bitcoin News.
Bitcoin.com is author of this content, TheBitcoinNews.com is is not responsible for the content of external sites.