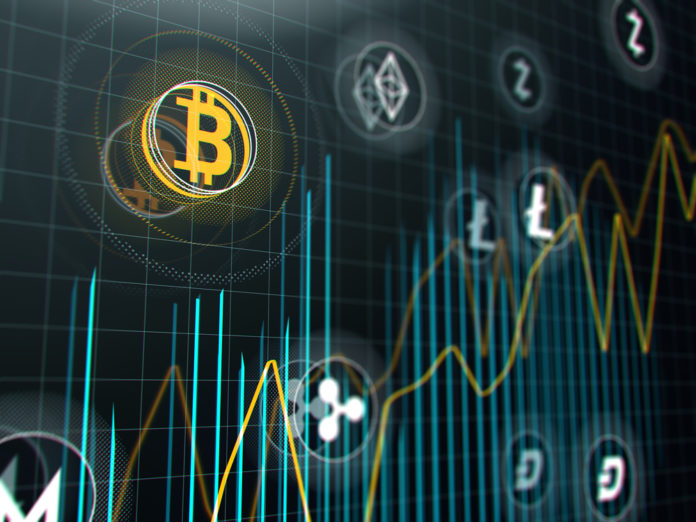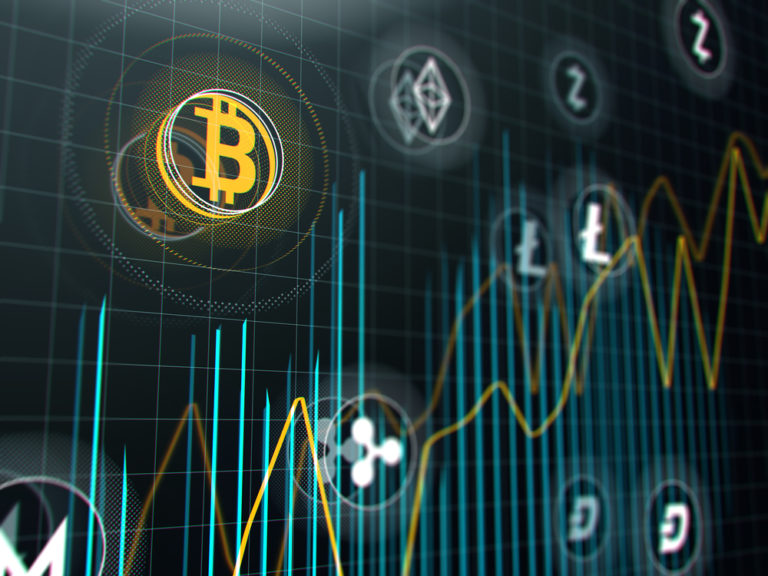 When it comes to making a decision on which Cryptocurrency to invest your hard earned money into, one must take the time and care by doing thorough research into potential projects. It can be an arduous process because lets face it, there are too many Cryptocurrencies on the market at the moment. With the SEC aiming to bring in a solid framework to regulate projects on the market, the number of Cryptocurrencies will be drastically reduced. An awesome prospect for investors but it makes the priority abundantly clear that we must invest in the projects which have a clear case use to streamlining a major industry. I have received numerous emails from readers of mine, asking me to compile a list of extremely low cap Cryptocurrencies on the market with huge potential. It has been a long time coming, for that I apologize! I wanted to take my time and by squeezing in research around other work commitments, I have compiled my list and would like to share it with you today.
1. Bitjob
The current schooling regime is very much an outdated process, streamlined to produce workers who are structured to follow orders. To fit into a system which encourages you to take a pre-built career path. Many students leave the schooling system and have no clear idea for which route to take in life. They just aren't made fully aware of all the opportunities that are available to them, it's very much a piece of unscheduled homework which everyone must figure out by themselves.
Bitjob is an excellent window for any student who may have an uncertain career path, to see precisely what options are actually available to them. With the scenario reversed, Bitjob is also extremely useful for employers too. They have an untapped resource of employment who are at the peak of their working career, with the key fundamental knowledge still fresh from the academic year. The currency flowing through the platform is STU, Bitjob's native Cryptocurrency. Job seekers can earn STU on the platform by not only through employment but also by performing various tasks on the platform itself. With the project filling a void in such a significant niche, I expect the project to go transform from strength to strength as time goes on.
The Bitjob platform is scheduled to launch on May 24th, 2018.
Market Statistics
Price – $0.020665
Market Cap – $992,839 USD
Circulating Supply – 48,043,991 STU
Total Supply – 200,000,000 STU
All-Time High – $0.24
2. Hacken
The Cryptocurrency space is incredibly unsafe, I think we all know that. On countless occasions over the last year, hundreds of millions of Dollars worth of Cryptocurrency has been stolen from almost every exchange you can think of. For the market, security as absolutely paramount. This isn't a game which we are playing here, this is life changing money here for everyone that is involved.
Hacken is a collective of white hat hackers, who are actively working on numerous projects on the blockchain to facilitate airtight security and make the Crypto space a safe place to be. As I said earlier, there are an abundance of Cryptocurrencies on the market already and also an influx of currently operating businesses to enter the blockchain. The future looks bright for Hacken because the safer they can make the current market, the more appealing the space will become, which in-turn brings more business into the market. When Hacken aren't patching up blockchain security, they are actively looking for more White hat hackers to join their team. In theory, they are helping the market in two ways. By tightening security from the inside and also reducing the threat from the outside as well by converting hackers and getting them to put white hats on. Keep doing what you are doing Hacken, you are making the market a better place for all.
Market Statistics
Price – $3.18
Market Cap – $15,291,438 USD
Circulating Supply – 4,802,150 HKN
Total Supply – 5,600,000 HKN
All-Time High – $7.87
3. Bitclave
As Cryptocurrency continues to grow, we are starting to see a change in the landscape of the world we live in. The blockchain is home to so many new and exciting projects which open up a new world of prospects which we never fathomed to be possible until now. The decentralization of currency and creation of blockchain technology now allows us to earn revenue, without particularly doing anything for it. We are entering the era of redistributed wealth.
BitClave is a decentralized search engine which essentially provides a link straight from the advertisers to the people searching and buying their goods. When a user browses the internet on the Base search engine, they can set a preference to what kind of ads they see. Every time they view an ad whilst searching online, they are rewarded in CAT, Bitclave's native Cryptocurrency. By doing this, they are allowing advertisers on the Bitclave ecosystem to use their advertising budget efficiently and effectively. The days are soon to be gone where ads are still an extremely annoying feature on the world wide web. Users will be more than happy to receive ads and engage with them because they are earning a simple and frequent revenue from it.
Market Statistics
Price – $0.030310
Market Cap – $15,197,465 USD
Circulating Supply – 501,394,406 CAT
Total Supply – 1,597,746,125 CAT
All-Time High – $0.3115
4. Adbank
The advertising space is big business. Last year, $209 billion USD was spent on digital advertising alone. The shocking thing is that even with so much money involved in the industry, huge amounts of the budget will be wasted due to ad fraud. A recent scam was pulling $1.3 million USD every day from various businesses advertising on the web. They did this by setting up bots to view the ads continuously and fake the domain to make the views look human.
Adbank is a decentralized advertising platform operating on the Ethereum blockchain to facilitate many key benefits for the advertising industry. The introduction of blockchain technology has introduced much-needed transparency and irrefutable evidence of ownership. Adbank has a patent pending AI fraud detection technology, which is available to anyone wishing to build an advertising campaign through their API. A toolkit with an analytics and an anti-fraud artificial intelligence engine. The advertising sector as a whole is a massive market which is guaranteed to keep on growing over time. A tiny segment of this industry would place Adbank in an extremely favorable position in the eyes of their supporters.
Market Statistics
Price – $0.017412
Market Cap – $8,374,125 USD
Circulating Supply – 480,953,700 ADB
Total Supply – 1,000,000,000 ADB
All-Time High – $0.04
5. Refereum
Imagine the prospect of two of the most lucrative markets merging together, complimenting each other perfectly to produce an efficient revenue generating machine. The Gaming industry and the blockchain were born to be together. Rewarding the outcome of battles held within virtual worlds with Cryptocurrency, the new age digital currency. The only problem the Esports industry faces, however, is a lack of new talent coming through to support the rapid growth potential the industry can attain. Many talented players cannot push to achieve their full potential because let's face it, it's not a 100% guaranteed source of income. Players are taking a huge risk by giving up regular employment for the chance to earn a living by playing video games competitively.
Refereum is the missing link between Gamers, Influencers, and Developers. By cutting out the middleman they are creating a direct channel for developers promoting their product with influencers and gamers who want to earn revenue, doing what they do best. They have paved the way for game developers to use 100% of their advertising budget. Their budget is distributed directly to the influencers who advertise their game. As an influencer, you now have a multitude of revenue options. Being able to select which games you love to play and entertain your audience to earn revenue directly from the developer that created it. Anyone who plays a video game will be rewarded financially for it. Aspiring players, uncertain whether to take the leap of faith to become a professional E-sports player, now have a safety net. When players earn more money playing the games they love, they can make a confident transition into full-time gaming. Many more part-time gamers will become professionals and provide new growth for the Esports industry to facilitate new regional and national competitions.
Market Statistics
Price – $0.012967
Market Cap – $30,522,548 USD
Circulating Supply – 2,353,863,477 RFR
Total Supply – 5,000,000,000 RFR
All-Time High – $0.032882
Disclaimer: This article should not be taken as, and is not intended to provide, investment advice. Global Coin Report and/or its affiliates, employees, writers, and subcontractors are cryptocurrency investors and from time to time may or may not have holdings in some of the coins or tokens they cover. Please conduct your own thorough research before investing in any cryptocurrency and read our full disclaimer.
The post Market Watch: Five low market cap Cryptocurrencies with huge long term potential appeared first on Global Coin Report.
Globalcoinreport.com/ is author of this content, TheBitcoinNews.com is is not responsible for the content of external sites.