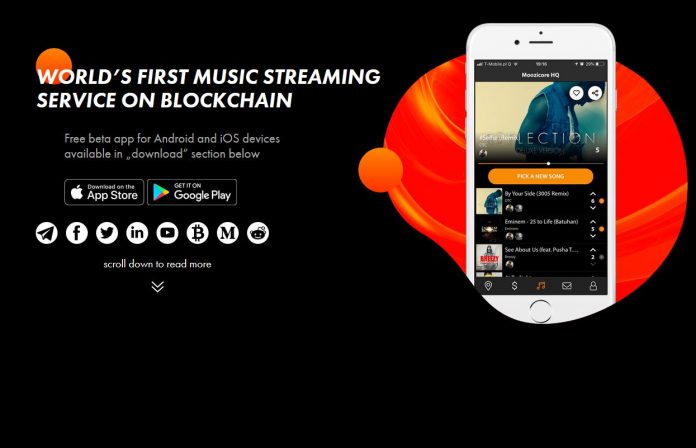 Music is a universal language that can be very uplifting. Moozicore has developed an App for venues that turns an otherwise simple background music playlist into a customer sourced interactive experience. Keep patrons engaged by allowing them to help create the atmosphere inside the venue.
San Francisco, CA – Nov 12th 2018, Moozicore Holding Company made international headlines this week with the launch of the Public Sale for the MooziCoin Gold ICO. The launch of the MZG Public Token Sale comes on the heels of a successful Pre-Sale phase where expectations were exceeded.  The Moozicore business model uses the MooziCoin to transform the way music is played in venues, whether it is a restaurant, bar, club or the local gym. Using MooziCoin, patrons can control the music being played by voting, adding songs, picking songs and sharing them to the venue's playlist.
Most establishments rely on streaming services such as Tidal or Spotify to deliver background music to their venue, even though it is a violation of the law. Streaming services such as those are for personal use only and could result in fines or worse should a business get caught using them. Moozicore aims to solve this problem with their new streaming platform that is easy for businesses to adapt via a downloadable Mobile App.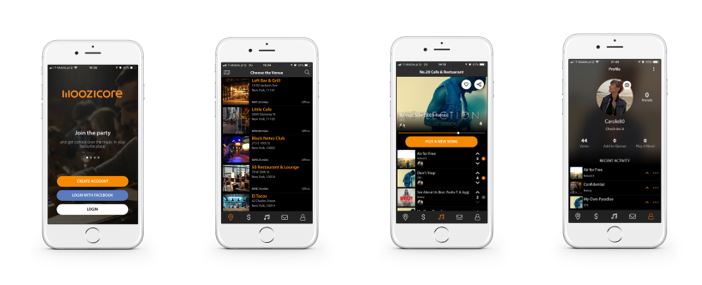 The Moozicore App will be soon available on iOS and Android devices. Participants in the MooziCoin Gold ICO stand to make a great ROI because as businesses sign up, the value of the Coin will rise.
During a recent press event, the company spokesperson for Moozicore was quoted as saying, "We are a strong proponent of creators' rights. When businesses use Spotify or Tidal, the songwriter or singer doesn't receive anything in return. Moozicore believes that artists and songwriters deserve rightful compensation for their efforts. For any businesses using our service, obtaining performance licenses from the U.S. Performing Rights Organizations like ASCAP, BMI & SESAC is necessary." He went on to say, "John McAfee has signed onto our project as ICO Advisor, which shows us that we have something very special here with Moozicore. A chance to transform the entire background music industry."
The Public Sale for this highly anticipated ICO is set to launch on November 26th 2018 and will run through January 28th 2019. During Stage 1, each MooziCoin Gold will cost 0.00012 ETH. The price reflected has a 50% discount which will only be available while this phase is open. The cost per token is also expected to rise after Phase 1 closes, so it is recommended that potential participants act fast to secure their tokens at the best possible price.
To learn more about the opportunity to participate in the MooziCoin Gold (MZG) Token Sale, visit their official website at https://tokensale.moozicore.com/ or click here.
Media Contact:
Moozicore Holding Company
Attn: Media Relations
1390 Market St, Suite 200
San Francisco, CA 94102
+1 (415) 426-5739
[email protected]
Press Release Writing and Distribution by professionals for the Cryptocurrency industry. Steve Stanley, has written thousands of Press Releases and countless Articles spanning every industry and niche. It is easy to find his work on Google News and hundreds of other news outlets. There is no doubt that he is one of the only experts in his field when it comes to I.C.O: You can learn more about him and his services at http://ico-prmarketingservices.com