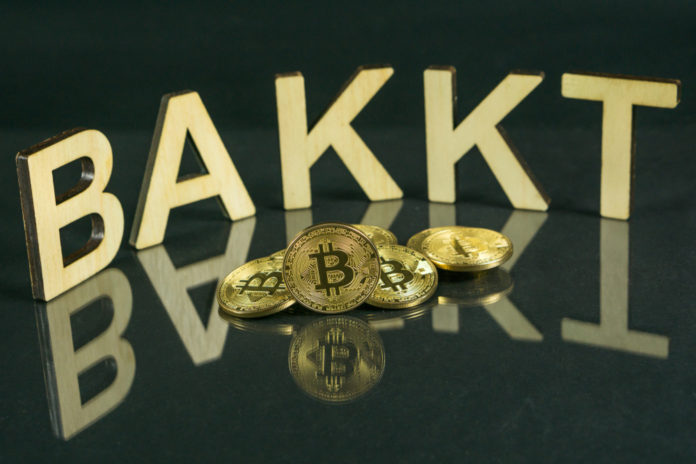 BAKKT, the alleged provider of the much anticipated physical Bitcoin Futures, has now posted some details. In addition to information on the minimum amount of Bitcoin, the company also offers some job advertisements. Otherwise, it is still waiting for the crypto community.
There is not much to say about the technical details, functionality and possible effects of Bitcoin Futures. What is missing at the moment: a precise date for the launch of the physical Bakkt-Bitcoin-Futures. Nevertheless, the company has now published some details on the upcoming futures contracts for cryptocurrency # 1. Of course we do not want to withhold this from anyone. The list of Intercontinental Exchange can be seen:
Name: Bakkt BTC (USD) Daily Future.
Hub Name: ICUS.
Type of Contracts: Daily Futures.
Commodity Code: BTC.
Size: 1 BTC.
Price accuracy: US dollar to two decimal places exactly.
Minimum price fluctuation: $ 2.50 per BTC
Daily price limit: none.
Possible dates for the contracts: Daily.
Listing Cycle: A contract date is published per day.
Type of Settlement: Physical Delivery.
Last trading day: 18:00 EPT on the business day of the respective contract days
Last delivery day: Same as the contract date.
Trading Hours: 18: 00-06: 00
Exchange fees: $ 0.50.
Type of Trades Outside the Exchange: Block Trades.
Minimum of traded blocks: 10.
NCR, RL and IPL Level: NCR – 50.00; RL – 150,00; IPL: – 300.00: recalculation every five seconds.
Settlement: Daily 16:58 to 17:00 EPT
Position Limit: 100,000 lots per contract date
MIC Code: IFUS
Clearing Venues: ICUS
The launch of Bitcoin Futures was originally scheduled for December last year. However, due to regulatory difficulties in the Securities and Exchange Commission (SEC) negotiations, the company postponed this date until further notice.
imag by Shutterstock
TheBitcoinNews.com – leading Bitcoin News source since 2012
Virtual currency is not legal tender, is not backed by the government, and accounts and value balances are not subject to consumer protections. The information does not constitute investment advice or an offer to invest.
TheBitcoinNews.com is is not responsible for the content of external sites and feeds. Sponsored Guest posts, articles or PRs are not always flagged as this!
Do you want see your PR or Guest post here? Advertise with us : Advertise