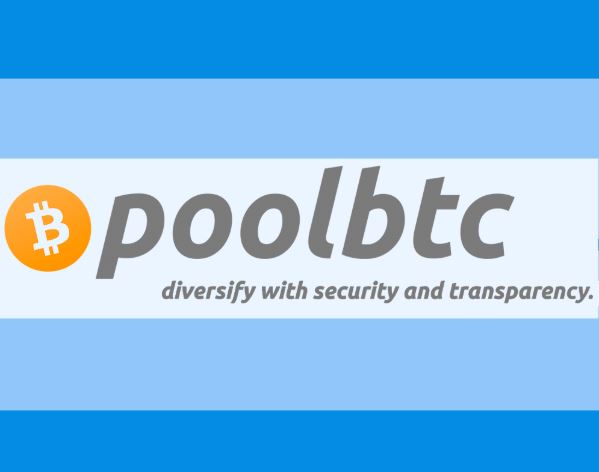 Bitcoin Press Release: PoolBTC crypto investment fund announces details of its asset diversification system, generating monthly profits in different markets.
10th August 2020, Arkansas, United States – In 1868 the first investment fund was created, however the majority of these types of vehicles have not adapted well to current times. Finance now is such a key aspect of life, and funds often discriminate against the most disadvantaged people who have little capital. By only allowing people with vast capital to join, antiquated investment opportunities are increasing inequality in the world.
Time to Innovate
Thanks to innovative technologies such as Blockchain, new companies have emerged to reduce the income equality gap. One of these companies is PoolBTC, a US-based crypto investment fund that came to innovate in the world of investment funds, bringing together cryptocurrencies, forex and online businesses for the benefit of the people.
Security and Transparency for Clients
PoolBTC is born from the commitment to create a simple, efficient, profitable, safe and regulated investment fund for all people. Is a regulated company in the United States which trades as POOLBTC CRYPTO LLC, verified through the Arkansas government.
Investments are audited through different audit companies such as myfxbook, or companies like fxblue, where forex accounts are concerned. Take a look at the audited investments here.
Private Registration
PoolBTC is a private fund which only allows users to register by invitation of another client, there is no investment limit per client but there is a global investment limit, when this limit is reached the fund will not allow any additional client assets.
PoolBTC rewards all who invite customers through 2 bonuses, and interested parties can find more detailed information via this link. PoolBTC are also providing readers of this press release with a private invitation to register.
Expansion Campaign
PoolBTC has recently launched an expansion campaign in the Hispanic world, as part of this campaign a 50 BTC contest has been created where there will be 10 winners of 5 BTC for each of the winners, this contest ends on 11/122020.
As part of the expansion campaign, PoolBTC are offering a job as a company spokesperson in the Spanish speaking community. This person will be the "Director of Hispanic Relations" with a maximum salary of $ 55,000 / year. You can find more information on their website through this link.
Anyone interested in the private sign-up should click here for more information.
PoolBTC Website: www.poolbtc.org
Media Contact Details
Contact Name: Keith Harvey
Email: [email protected]
PoolBTC is the source of this content. This Press Release is for informational purposes only. Virtual currency is not legal tender, is not backed by the government, and accounts and value balances are not subject to consumer protections. Cryptocurrencies and tokens are extremely volatile. There is no guarantee of a stable value, or of any value at all.
About Bitcoin PR Buzz: Bitcoin PR Buzz has been proudly serving the crypto press release distribution needs of blockchain start-ups for over 8 years. Get your Bitcoin Press Release Distribution today.