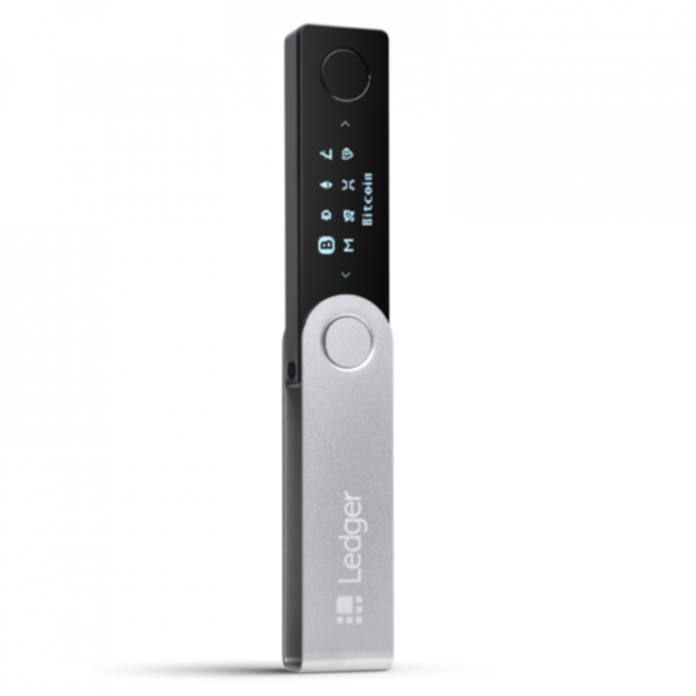 There's a lot to love about Ledger's hardware wallets. There's also a lot to loathe. From a design, manufacture, and presentation perspective, they're a dream. From a software perspective, they're capricious, prone to connecting and disconnecting on a whim. The new Ledger Nano X continues that tradition.
Also read: Ledger Unveils Bluetooth-Enabled Hardware Wallet
Nano X: Has Potential, Needs Work
I've got something of a love-hate relationship with Ledger hardware wallets (HWs). I love their aesthetics and theoretical functionality. I hate their practical functionality, because in practice, Ledgers never work for me. I've got four of 'em sitting in a drawer somewhere, one of which I purchased myself and the others sent by Ledger for reviewing purposes. I managed to get all of them to work, eventually, after much cursing and teeth-gritting, but predicted that I would be unlikely to use those particular devices again. I've kept my word.
The new Ledger Nano X, unveiled at the start of this month, is a device I want to crush on, or at least develop as much of an affinity for a HW as it's natural for a man to have. And, straight out the box, I feel all those feels. No other HW manufacturer makes devices that look as good as Ledger. You name them – Cold Card, Ellipal, Cobo Vault – I've reviewed them and found them functional, but none looked as slick as Ledger's wallets when the cellophane was peeled off.
There's a much more desirable attribute of hardware wallets, however, than looking good in the palm of the hand, and that's where Ledger and I don't see eye to eye. I don't know if it's my laptops or my attitude, but Ledgers hate me. I had been hoping their new Nano X, scheduled to ship in March, would end my lousy run of luck with Ledgers, but it wasn't to be.
'Our Most Advanced Hardware Wallet Yet'
Ledger's "most advanced hardware wallet yet" is basically the best-selling Nano with Bluetooth bolted on, an extra button, and the new Ledger Live mobile app as a companion. The X is the future of Ledger's production line, with the original Nano now reduced to 70 bucks, as the French firm looks to get shot of stock and make way for the sleeker Nano X, which will retail for around $140.
The Nano doesn't feel dated until you look at the Nano X, whereupon it feels as obsolete as a first edition iPhone. That's not to slate the trusty Nano however – it remains a highly regarded hardware wallet, and there is no need to upgrade to the X. If you're shopping for a new Ledger, however, it's all about the X. It's hard to overstate how much utility is added by simply upgrading from one push button to two. Entering your PIN into the device is much easier now, with the buttons serving as left and right respectively, while pushing them in unison acts as 'enter'.
The Nano X comes with 5x the storage capacity for applications as its predecessor, allowing it to store more cryptocurrencies than any other major HW on the market. The test version of the device I received came with instructions noting that "Many things will be improved [in final production] including firmware, battery life, laser engraving quality, screen luminosity, general quality." So pretty much everything then. The build and finish quality of the X look perfectly good to me. My only issue – and it's a major one – is with the software.
In theory, software is a lot easier to fix than hardware, not least because it doesn't require recalling 100,000 devices. That said, Ledger have been working on their Ledger Live wallet management software for over six months now, and it's yet to work for longer than a few minutes at a time for this reviewer.
A Long and Fruitless Week
When it comes to product reviews, my policy is to wait until everything's working correctly before putting fingers to keyboard. After a long and frustrating week with the Nano X, however, in which far too many hours were frittered away on fruitless troubleshooting, it behoves me to write this review. As I type these words, I have yet to send or receive cryptocurrency using my Nano X, but despite this failure, I feel well qualified to expound on what the X can and cannot do.
Given that bluetooth and a standard mini USB are fitted to the Nano X, there are two ways to install the Ledger Live software onto the device. If I can't get Ledger Live on desktop to work, I figure, I'll just do it over bluetooth using the Ledger Live mobile app. It was a nice idea, but it wasn't to be. I was stymied at first by this error message:
After reaching out to Ledger support, I was informed that "Yesterday, we announced a new firmware version. Our servers were overloaded that's why you have this error message. Can you retry tomorrow?" I certainly could. Only, the next day Ledger Live was still producing the same error message – on two desktop devices and also on mobile. The next day it was the same. And the day after, and the day after that. This evening, however, while the desktop software was still being unresponsive, I made a breakthrough on mobile at the umpteenth attempt.
Hope Springs Eternal
With some relief, I sat down to write my Nano X review in the knowledge that I was just a few clicks away from having the device fully operational. The last step was to install a cryptocurrency app, because Ledger insists on forcing users to install apps within apps. If you want to store 100 cryptocurrencies on the X, for example, you have to install 100 apps onto the HW. Utter madness.
Pretty soon, I'm installing the BTC app, though I can't tell from the onscreen prompt whether it's being downloaded onto the mobile app or onto the HW itself. Whatever the case, it doesn't matter, as I'm soon greeted by a message that reads "Operation was cancelled. Something went wrong. Please retry or contact us." I try a different app, ETH this time. "Installing Ethereum. The installation of Ethereum app may take a while, please keep the app open," I'm informed. Again, I've no idea whether this means the app on my phone or that I should keep the Nano X open and powered on. A moment later, I'm greeted by an entirely new error message:
And that's about the point where I gave up. I would have no problem cutting Ledger some slack on what's an early production model of their Nano X, were it not for the fact that the problems with this device have nothing to do with manufacturing and everything to do with coding. The Nano X works as well as its predecessor, which for this reviewer means barely/not at all. I still want to find a Ledger HW I can love, and I still dream of opening one of their devices to find it works straight out the box. Until that happy day arrives, however, I'm resigned to composing verbose reviews that don't even begin to convey the lengths I went to in order to get this damn thing to work. Better luck next time.
What are your thoughts on Ledger's hardware wallets? Let us know in the comments section below.
---
Images courtesy of Shutterstock.
---
Disclaimer: Bitcoin.com does not endorse nor support this product/service.
Readers should do their own due diligence before taking any actions related to the mentioned company or any of its affiliates or services. Bitcoin.com is not responsible, directly or indirectly, for any damage or loss caused or alleged to be caused by or in connection with the use of or reliance on any content, goods or services mentioned in this article.
The post Review: The Ledger Nano X Adds Bluetooth and a Fussy Mobile App appeared first on Bitcoin News.
Bitcoin.com is author of this content, TheBitcoinNews.com is is not responsible for the content of external sites.