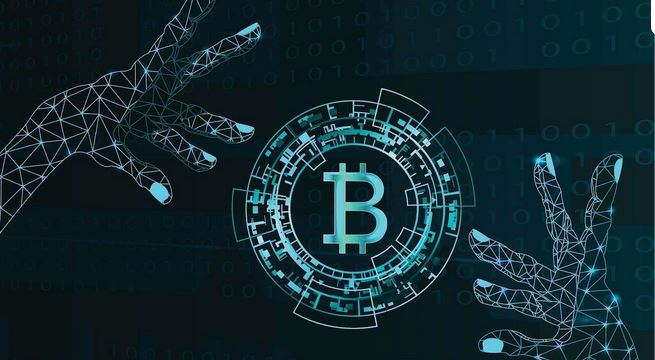 For more than 10 years, the digital money and blockchain market have exploded. The periodic gains of bitcoin stocks have made shareholders millionaires and attracted easy money hunters. The cryptocurrency market also has spawned a new type of fraud.
The Wall Street Journal recently analyzed 1,450 blockchain startups in detail. Every fifth turned out to be a soap bubble: fake CEOs, fake team photos, plagiarize documents for investors, promised pots of gold. According to WSJ estimates, a total of 271 such startups robbed investors of $273 million. Fictitious startups are not the only earnings of scammers. The trend of recent years is the so-called exit scam, when the real founders of successful companies simply disappear with the money of investors and operating capital. Moreover, they do it openly, sometimes even with humor. At the start of 2018, the Lithuanian blockchain startup Prodeum raised on ICO, according to various estimates, from $400,000 to $6 million. The founders then disappeared after deleting the company's website. They left a blank page showing only one word: "penis." This article takes a look at five high-profile scams, already committed or still in the works.
PlusToken. A cool $3 billion for Mr. Leo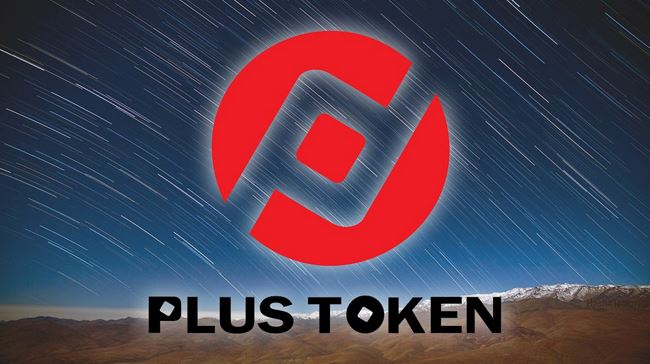 The startup was launched in 2018. The wallet was positioned as an international cryptocurrency project. It allowed patrons to store ether, Bitcoin, Bitcoin Cash, Litecoin, XRP, Dogecoin and DASH. The platform quickly gained popularity in Asia and was promoted aggressively in the EU and Russia. The project was supported by a development team from South Korea. The founder was a Mr. Leo. As often happens in this business, there is no information about him or his partners.
The startup worked on the referral system. Investors were promised a yield of 10% to 30% per month through the PLUS token, which was traded on the popular exchanges Huobi and Bithumb. Despite signs the company was building a financial pyramid, three million people have taken the bait. The pyramid attracted more than 200,000 bitcoins, 789,000 ETH and 26 million EOS.
During the summer of 2019, customers had problems with the withdrawal of money. Not surprisingly, by that time there were no funds in the wallet. The creators of PlusToken hid with user money, the equivalent of $3 billion. Funds were transferred to other wallets and partially cashed.
Today it is the largest exit scam and Ponzi scheme in China. The local police started an investigation. Some six people were arrested, but Mr. Leo remains at large.
LoopX. Robbed and touched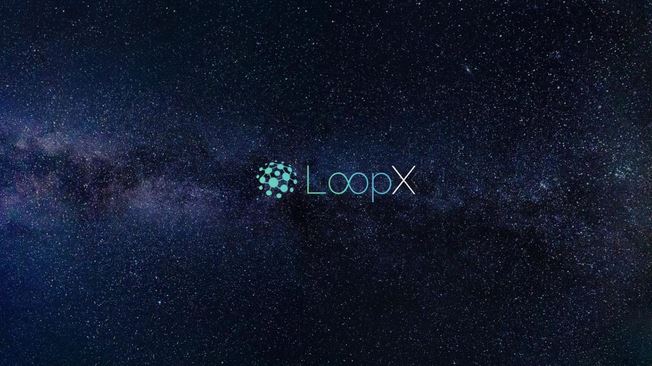 Crypto startup promised users the most "revolutionary peer-to-peer trading platform." The developers gave assurances that top managers of the company had a foolproof trading algorithm. The LoopX Trading Algorithm, they said, had been tested for six months and could conduct 10,000 transactions per second while simultaneously processing more than a hundred currencies.
Those who invest in the project were promised 10% per week. The classic Ponzi scheme: the more investors, the more benefits they receive. In addition, the startup did not provide any technical data about magical mega-algorithm. They did not give the names of the developers. They just promised sustained high profits. Investors were found, despite the pie-in-the-sky description of the venture. In 2018, the startup entered the ICO. LoopX authors wanted to raise almost $7 million to develop a mobile application for trading, but they raised less – only $4.8 million. Almost 16,000 "investors" received a letter that ended with the words: "We have some more surprises for you. You will learn about them next week!"
Indeed, there was a surprise, one that probably exceeded all expectations. The team deleted all accounts on social networks, leaving a last tweet for users – a link to an article about fraud.
Trusting investors did not appreciate being trolled. All they had to do was monitor how their money was transferred from wallet to wallet and prepare a class action lawsuit. Whether the trial has begun is unknown: references to LoopX break off at the beginning of 2019.
PJ King. Fictitious Crypto Business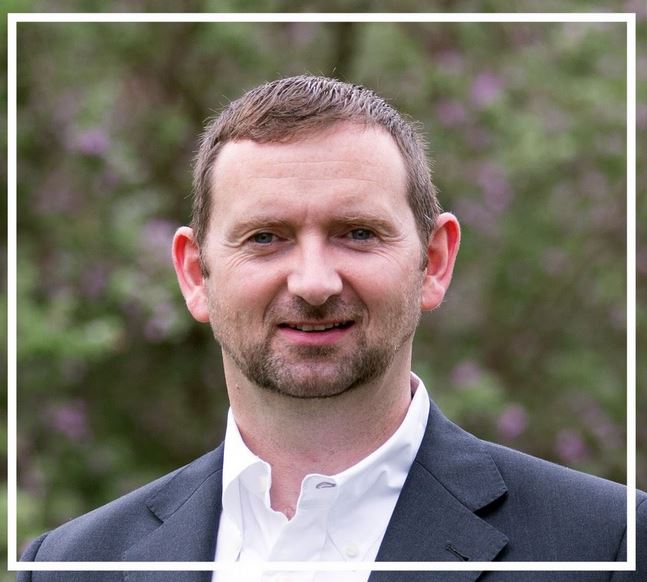 Patrick King (Patrick Joseph King or PJ King), unlike colleagues in the crypto market, is not hiding behind pseudonyms. He is a highbrow American businessman/investor with Irish roots. Since the mid-1990s, he worked in IT, founded and successfully resold several companies. In 2007, he decided to start investing and founded the PJ King Investments investment fund. The fund ceased operations in 2015 with $8.7 million of assets in its portfolio. Even before the company was liquidated, King started up ReResearch, a company to study the properties of nanomaterials for solar panels, batteries and fuel cells. He also co-founded the space startup Firefly Space Systems.
King showed interest in cryptocurrencies in 2013. Then he founded Posetano Investments, through which he invested in several startups. He also participated in the seed-rounds of the ICO of the Crypto20 index fund, as well as the ICO of the developer of the open-source computing platform on the Blockstack PBC blockchain. He conducted an ICO agreed with the CEO in July-September 2019, raising $15.5 million from $28 million, selling 58% of ordinary tokens and 48% of discounted ones. On October 25, the STX token started trading in the United States at $0.23. The price on October 30 was $0.2.
In January 2018, King became the CEO of Venturion LLC. All that is known about the company is that it is engaged in the blockchain and cryptocurrency business. Venturion LLC has neither a website, nor representative offices in social networks, nor a team. This is a classic soap bubble, according to the Wall Street Journal's anti-rating. The company's line of business is also unknown, which may indicate its fictitiousness. In addition, the registration address of the company coincides with the address of the house – one more dubious sign. Such firms are sometimes used to legalize funds obtained illegally. Accordingly, Venturion LLC can bring many surprises to investors and partners.
King has been featured in several trials. According to one case, in January 2013 he bought a house on the Pacific coast for $2.7 million (17719 Posetano Road, Pacific Palisades, California 90272). In December 2016, the house was put up for sale for $3.65 million.
Jared Rice. A 20-year prison sentence for scamming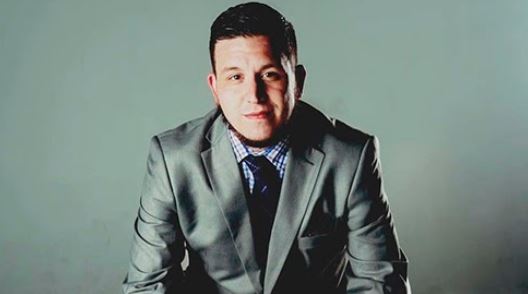 Jared Rice went down in history how to create the world's first cryptocurrency bank AriseBank. The swindler is now facing up to 20 years in prison for fraud. The US Securities and Exchange Commission (SEC) accused him of fraud in raising funds during the ICO. In particular, Rice advertised his brainchild as the "first decentralized bank," promised investors bank accounts insured by the Federal Corporation for Deposit Insurance, a partnership with Visa and various cryptocurrency services based on AriseCoin's own token. "In fact, AriseBank was not authorized to conduct banking operations in Texas, was not insured by the FDIC, and did not have any partnerships with Visa," according to forklog, referring to Texas prosecutors.
The Securities and Exchange Commission through court has secured suspension of AriseBank ICO. At the time of filing the complaint, the startup attracted $600 million in investments. According to investigators, Rice deceived hundreds of investors for $4 million. Last March, he confessed.
"Even as he touted AriseBank's nonexistent benefits in press releases and online, Mr. Rice quietly converted investor funds for his own personal use, spending the money on hotels, food, clothing, a family law attorney, and even a guardian ad litem," the state prosecutor said.
Modern Tech. Get out quickly
Modern Tech crypto startup with Vietnamese residence disappeared, grabbing $660 million of defrauded 32 thousand investors. Before that, the company conducted an ICO for iFan and Pincoin tokens. Ifan project was positioned as a social network for communication between celebrities and their fans. For tokens offered to buy music and tickets for confer. Pincoin was promoted as an "investment opportunity" for those who want to receive 40% of guaranteed monthly profit.
As always, investors were promised that the price of tokens would soar soon. In addition, Modern Tech offered 8% commission for each new customer.
However, instead of producing the promised benefits, the company, when paying a commission, replaced real money with tokens. The cost of investment grew in front of investors, but it was impossible to make profit.
When the fraud was revealed and investors came to picket the Modern Tech office in Ho Chi Minh City, it turned out that the company had moved out a month earlier. All company offices are currently closed, none of the depositors returned the lost money.
According to The Wall Street Journal, in 2019 scammers stole at least $4.3 billion from investors in cryptocurrencies and blockchain. For comparison, a total of $3 billion was stolen in the previous two years. Increasingly clever schemes provide the numbers. If in 2017 the most popular were dubious ICOs, and in 2018 – cyberattacks, financial pyramids were formerly the most prevalent. The gold rush around the crypto makes investors particularly vulnerable to promises of quick wealth. Rice, King and the rest of Mr. Leo did not miss the opportunity to take advantage of this.
TheBitcoinNews.com – Bitcoin News source since June 2011 –
Virtual currency is not legal tender, is not backed by the government, and accounts and value balances are not subject to consumer protections. TheBitcoinNews.com holds several Cryptocurrencies, and this information does NOT constitute investment advice or an offer to invest.
Everything on this website can be seen as Advertisment and most comes from Press Releases, TheBitcoinNews.com is is not responsible for any of the content of or from external sites and feeds. Sponsored posts are always flagged as this, guest posts, guest articles and PRs are most time but NOT always flagged as this. Expert opinions and Price predictions are not supported by us and comes up from 3th part websites.
Advertise with us : Advertise