Marsascala, Malta, 20th October, 2022, Chainwire
This week, Sonar has introduced the much anticipated Sonar Studio v 0.3 update installment. Sonar Studio is the central cryptocurrency analytical and portfolio tracking mainstay of the Sonar Ecosystem. The 0.3 update consists of three main components: Sonar Studio redesign and optimization, the addition of the Sonar Academy, and the rollout and integration of Sonar Blockchain API. Sonar Studio is the foundation that the rest of the Sonar Ecosystem will be built upon. Sonar aims to create a comprehensive user experience and OS for Web3. Users will be able to interact and browse every aspect of Web3 using the Sonar suite of tools and wallet. 
Formerly branded as Sonar Platform, a rebranding to Sonar Studio marks the next step in the product's development and further defines and focuses its role in the greater ecosystem. The entire user experience of all apps has been redesigned for greater intuitive simplicity. The UI has been updated, and the buttons condensed.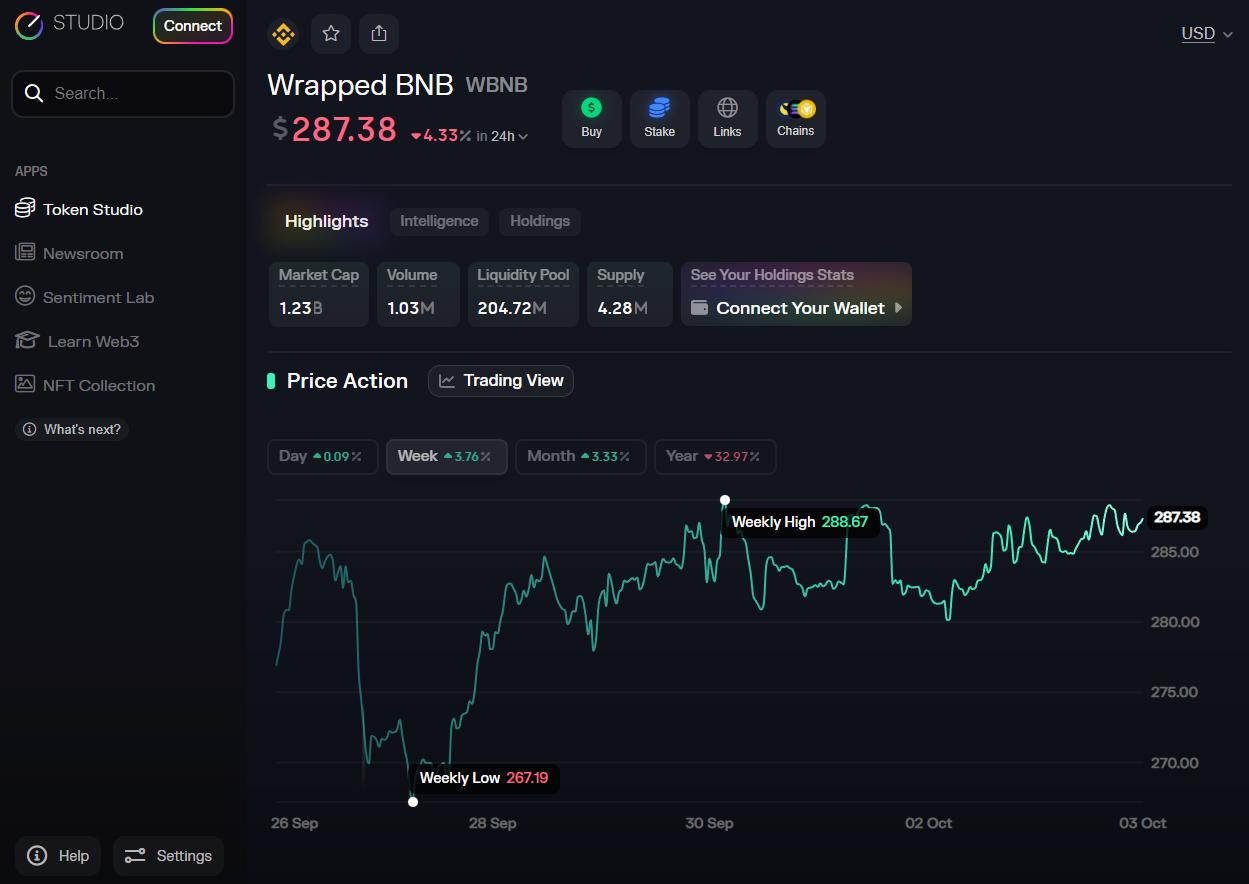 Users are now able to toggle between an overview mode and a "trading mode" by clicking on the Trading View button. The trading mode will display the Trading View chart as well as the transaction feed.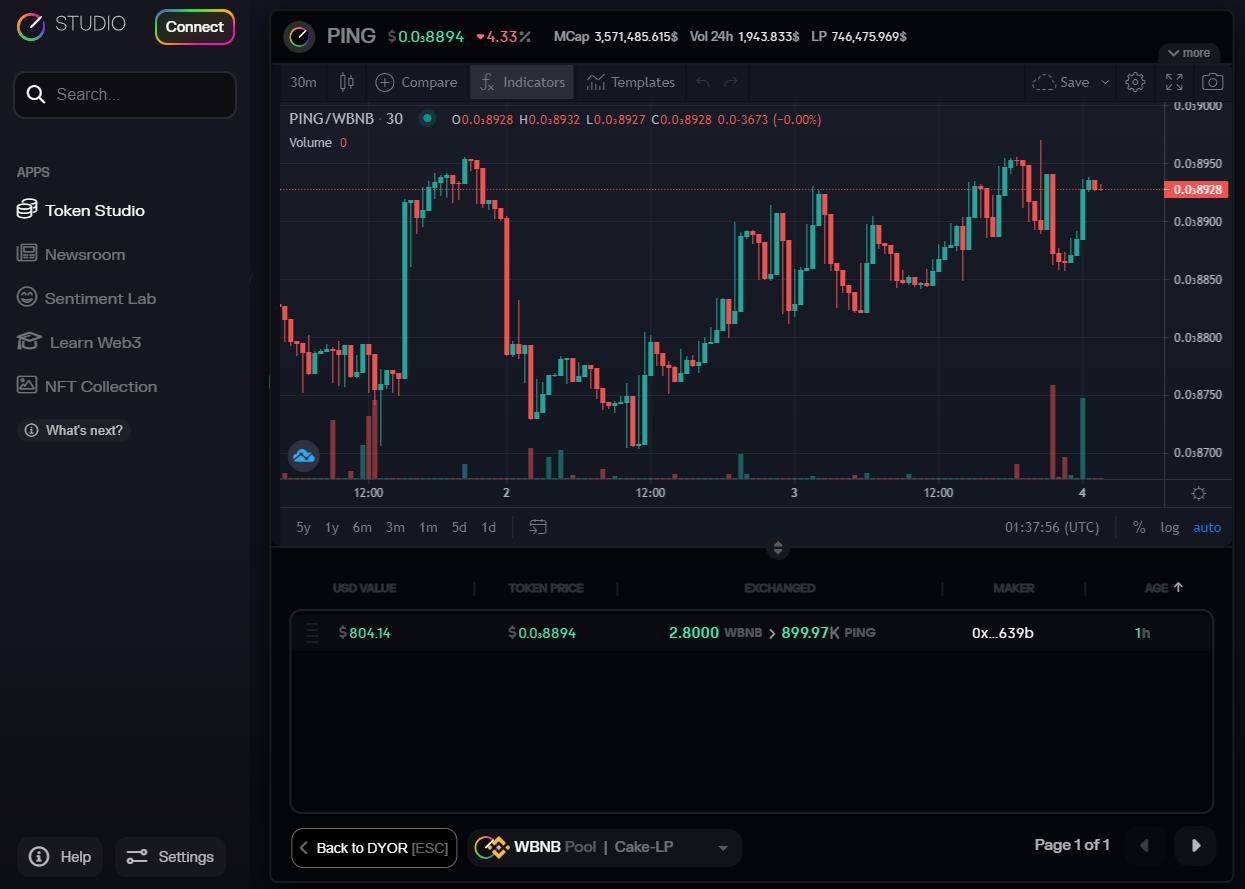 In addition to the cosmetic and UX optimization, the following major additions are shipped in this update:
A platform-wide search option has been added allowing search terms to return results from different apps such as Token Studio and Newsroom simultaneously.
Transitions between states have been optimized and standardized.
3 new supported blockchains: Avalanche, Fantom, & Cronos.
Improvements to page-loading and performance dynamics.
Migration to proprietary Sonar Blockchain Indexing API.
Complete refactoring of Wallet Connect authentication system.
SEO optimizations.
Real-time updates of all data points.
Highlight refactoring, all highlights will expand into additional metrics and analytics when clicked.
Price impact calculator added.
Social sentiment now includes historic sentiment analysis as well as engagement rate analysis.
Many more features & minor bug fixes.
Sonar Academy is another new component being introduced with the latest update. It is the education module of Sonar Studio. The Academy will serve as a comprehensive educational resource library, consisting of a multitude of articles at launch. In subsequent updates, additional media such as short-form listicles, videos, and podcasts will join the selection of available content.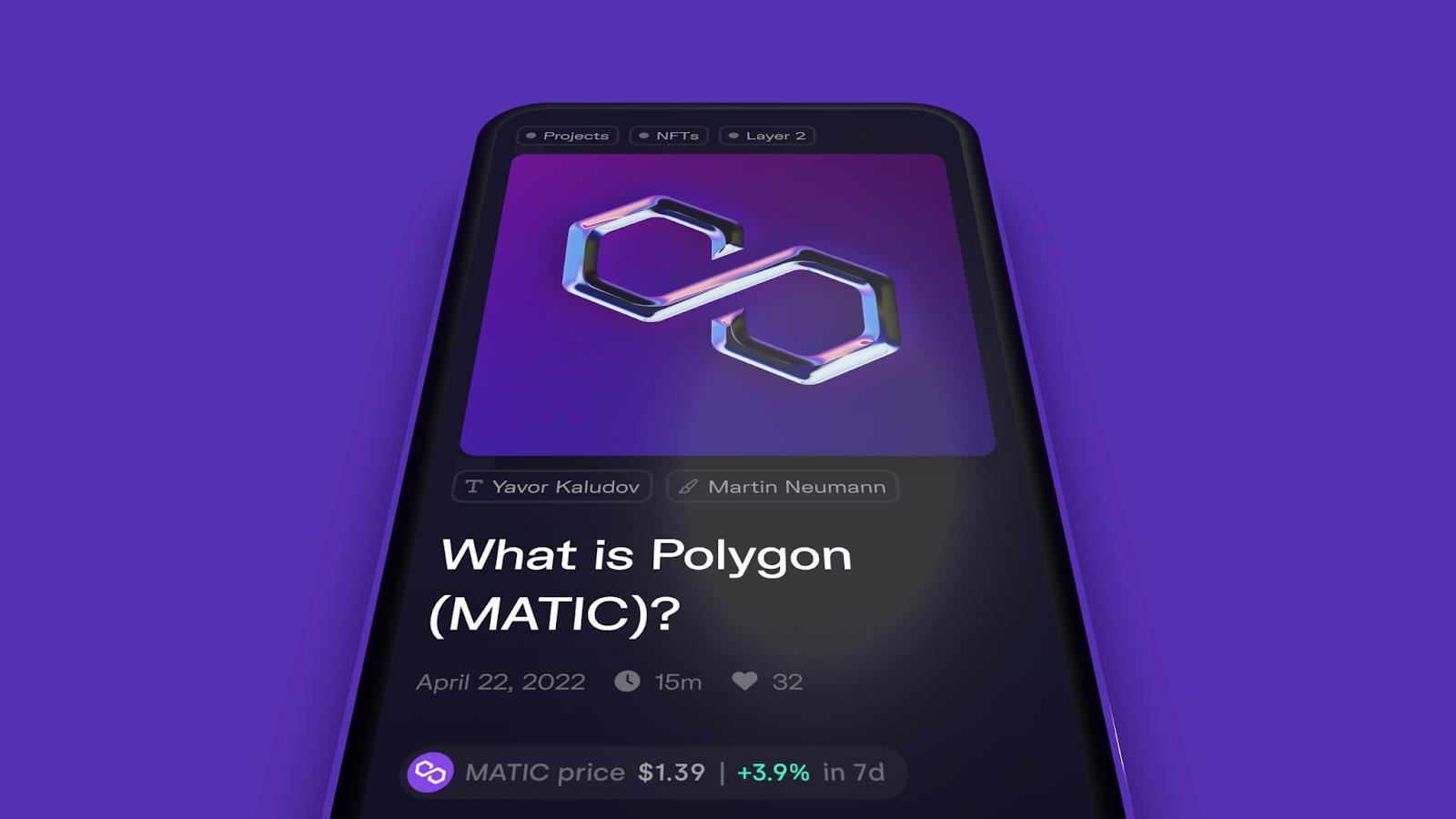 There will be multiple paths and call-to-action portals that will link to relevant educational content throughout Token Studio and Newsroom. While users are viewing their portfolio or favorite lists of watched tokens, prompts will be presented to the user to find out more about the relevant token or news story.
There are several points from which to begin navigating the Academy content.
Basics — The best place for beginners to start. Covers subjects of blockchain fundamentals and terminology.
Projects — A continuously expanding encyclopedia of different blockchain-based projects. Beginning with the top projects, further articles will be added over time. It is a valuable resource for investors looking for the next place to put their money.
DeFi — Covers more advanced subjects that one would encounter while navigating DeFi such as wallets, DEX's, staking and lending protocols.
Additionally, there are options to search either by token, topic, or recently added content.
If the user wishes to browse or search the entire available library, Sonar Academy is accessible by its own tab in Sonar Studio. The interface is below —
Sonar Blockchain API is the third and final component of the update. Sonar has built a high-speed blockchain data retrieval and indexing system which now powers the Sonar Studio. 
High performance: All of the Sonar Blockchain API technology components have been thoroughly optimized for high-performance thresholds.
Scalability: Sonar Blockchain API uses Kubernetes to assure that scalability is performed in an automated and non-interrupted way and is able to increase or decrease the number of computing resources used at any given time dynamically and according to the usage demand. In that way, Sonar assures that a consistent API performance is delivered, regardless of the usage load.
Fault-tolerant: All infrastructure components are extensively tested to avoid failures and use high redundancy on all tiers of the Sonar Stack to avoid any service interruption. The client nodes, the extraction of data from the different blockchains, and the components used for backend and frontend all work together in harmony to provide stability from downtime.
Premium data quality: Every single API endpoint of the Sonar API has completed a rigorous data quality assurance process, using the most advanced automated and human supervision to ensure sourcing the most highly curated data available.
Security as a focus: Sonar uses an end-to-end approach to develop software with the highest security standards in mind, with automated detection of security threats before damage can be inflicted.
Additionally, Sonar offers a B2B API endpoint as a service to clients wishing to make use of accurate and high-speed blockchain transaction data for their respective applications.
About Sonar
Sonar is an intuitive and powerful data analytics and portfolio tracking ecosystem. Featuring a central platform of analytics tools, a web3 wallet, and educational content, Sonar is a new way to interface with the blockchain.
Institutional traders have access to many tools that retail traders currently do not. Sentiment analysis, risk assessment, and advanced analytics are valuable tools that the everyday person can access through the Sonar platform. Sonar provides powerful tools, and through educational content also teaches the user how to use them.
Contact
Sonar Director of Operations
Ryan Schiffmann
[email protected]