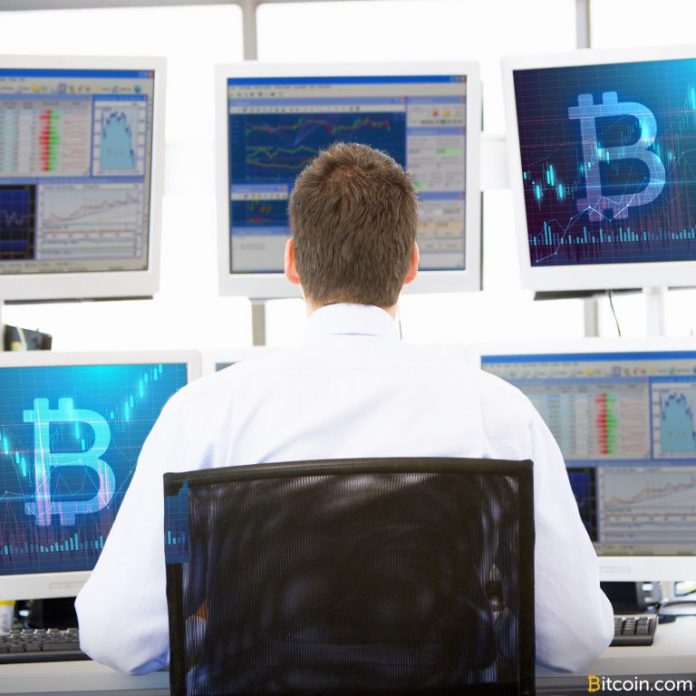 In this edition of The Daily, cryptocurrency exchange Binance has announced support for multiple accounts and we've got all the details. Elsewhere, digital asset exchange Huobi wants to launch a regulated platform for institutional investors under its Gibraltar license. Finally, we cover a warning about an unauthorized crypto brokerage that has been issued by regulators in several European countries.
Also read: Coinbase Adds Paypal Withdrawals, Gazprombank to Manage Crypto Assets
Binance Introduces Subaccount Feature
Binance, currently the largest cryptocurrency exchange by daily trading volume, has announced the launch of a subaccount feature for institutional clients. The upgrade will allow them to set up multiple trading accounts within an organization, providing them with improved control and asset audit tools.
Entities will be able to create up to 200 subaccounts, maintaining control over the movement of digital assets from their main account. They can also grant permissions for different access levels. Each subaccount will have its own API limits which will enable API users to trade with more freedom and capacity, the exchange detailed in a post on Medium.
Under the new arrangements, master accounts will be able to view all data and balances, transfer funds between accounts and exert managerial control. Both types of accounts can place orders, but subaccounts will be allowed to cancel only their own orders. The same applies to API features, where only master accounts will be able to delete keys.
Binance assures customers that the new feature has been designed with security in mind. "Account login information has been properly subdivided to maximize security and minimize risk," the trading platform noted in the announcement.
Huobi to Launch Regulated Exchange for Institutions
Digital asset exchange Huobi, which was recently granted a Distributed Ledger Technology (DLT) license in Gibraltar, has announced plans to create a global platform for institutional customers. According to a press release, the DLT license allows the Singapore-based company to store and transmit cryptocurrencies on behalf of clients around the world. It also simplifies the exchange between fiat and digital currencies.
Lester Haoda Li, head of Global Institutional Business at Huobi's London office, emphasized that well-designed regulatory regimes are a key part of the future for the cryptocurrency industry. He further explained:
Our Gibraltar DLT license will allow us to open a fully-regulated exchange for our Global Institutional clients and retail clients alike, so this is a big win for Huobi and a very positive step forward for our global strategy … Among other benefits, our DLT license will allow us to open doors to more institutional investors who were previously unable or unwilling to get involved in an unregulated sphere.
Gibraltar, a British overseas territory, has become a leading crypto-friendly jurisdiction in Europe. Its dedicated DLT regulatory framework entered into force at the beginning of this year. Huobi is among the first licensed crypto trading platforms. In November, the Gibraltar Financial Services Commission issued a DLT license to Gibraltar Blockchain Exchange (GBX), a subsidiary of the Gibraltar Stock Exchange.
Regulators Warn About Unlicensed Crypto Broker
The Italian Companies and Exchange Commission, the authority regulating the securities market in Italy, has issued a warning against an online platform offering unauthorized crypto brokerage services. The regulator has ordered Solutions CM Ltd., the operator of the Originalcrypto.com website, to cease its activities that infringe the respective provisions of the Italian law.
The warning has been received and published by the Malta Financial Services Authority as well. Earlier this year, the Maltese regulator shared a similar notice issued by the Spanish National Securities Market Commission. According to the Spanish authority, Solutions CM is not authorized to provide investment services or to perform foreign currency transactions in the country.
What are your thoughts on today's news tidbits? Tell us in the comments section.
---
Images courtesy of Shutterstock.
---
Make sure you do not miss any important Bitcoin-related news! Follow our news feed any which way you prefer; via Twitter, Facebook, Telegram, RSS or email (scroll down to the bottom of this page to subscribe). We've got daily, weekly and quarterly summaries in newsletter form. Bitcoin never sleeps. Neither do we.
The post The Daily: Binance Offers Multiple Accounts, Huobi Plans Institutional Exchange appeared first on Bitcoin News.
Bitcoin.com is author of this content, TheBitcoinNews.com is is not responsible for the content of external sites.