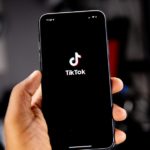 Cryptocurrency seems to be more popular on Twitter. In fact, Twitter has an entire community known as "Crypto Twitter," where all crypto-related things are discussed. However, Twitter isn't the only social media platform that has cryptocurrency influencers or fans. TikTok, the famous Chinese video social media platform, also has some interesting crypto influencers you can follow for the latest happenings in the space.
In this article, we will list the top ten of those influencers that you can follow on TikTok to learn about crypto, get relevant info on investment, or just have a good time. Of course, the crypto community on Twitter is more focused on core crypto stuff, but it doesn't mean there is no useful content on the subject on TikTok. Having said that, here are top 10 cryptocurrency TikTok accounts to follow.
Wolf (@TheWolfofBitcoins)
Wolf is another crypto guy worth following on Tik Tok, particularly for newbies who are trying to figure out how to use crypto for everyday purposes. His content focuses on "how to" tutorials, including how to buy stuff with Bitcoin, how to earn free Bitcoins, and how to participate in airdrops. If you are new to space and need a head start, you will do well to check out Wolf's account on TikTok. 
@virtualbacon
If you are looking for some serious, straight to the point content on TikTok regarding the crypto market and guides on crypto investments, you should add this account to your follow list. His content revolves around guides and insiders' reports. He is also a crypto analyst and investor, a combination of which makes his guides reliable. One fun fact is that he is one of those who believe Ethereum (ETH) will go to $1,000.

Performante (@Perfomante)
@Perfomante is one of the cryptocurrency TikTok accounts that do serious investment stuff, no kidding around. He covers all the major investment assets, namely Gold, Silver, and Bitcoin, with a bias for the latter. Most of his content centers around Bitcoin and other cryptocurrency analysis as well as guides on when to invest and which assets to invest in based on trends. He also talks about the increasingly famous DeFi tokens that are rocking the crypto space now. If you want a few tips and analysis on crypto when necessary, you should check out Performante.
Cryptokitty (@cryptokitty1)
@cryptokitty1 uses fun ways to talk about cryptocurrencies, especially Bitcoin. His videos include animations with crypto themes. He has a ton of funny Chinese videos so if you are looking to learn about Bitcoin in a fun, non-boring, or technical way, try out Cryptokitty.
Cryptos (@cryptos)
@cryptos talks mainly about Bitcoin and the stock market in general. His videos are about market updates and what is going on in the space currently. He also talks a lot about Bitcoin mining as an investment option. If you are looking for some market updates or just a good reason to invest in Bitcoin, then Cryptos will give you that.
Daniel18r (@cryptoreds)
For our Spanish friends who are not very used to the English language, @cryptoreds provides content on cryptocurrency investment. He talks about Yearn Finance, Ethereum, Tether, and several other coins that most people ignore. Let's just say it is a complete crypto investment information account meant for the Spanish speaker.
CryptoWendyO (BYBIT)
@cryptowendyo is a known voice in the cryptocurrency space. Famous on Crypto Twitter, she has recently launched on TikTok and, although she doesn't have many followers yet, she has a lot of rich content on her account. Her videos cover crypto technical analysis, daily crypto news, and guides on how to invest in Bitcoin. She also gives a lot of opinions on cryptocurrencies, which you may find useful as you navigate the rather hazy world of cryptocurrency.
David Newman (@crypto.ninary_option)
David Newman's account is dedicated to Bitcoin investment and shows how to make money. Being a Binary Option trader, he also makes videos on technical analysis and encourages TikTok users to follow him and start earning weekly on binary trade. If this sounds interesting to you, why not check him out?
TikTok's biggest ETH Bull (@cryptochuck)
This is another account that gives regular updates on the crypto market and which cryptocurrencies may be viable investment options at any time. @cryptochuck creates daily videos on crypto and covers DeFi tokens, which are the rave of the moment. Follow him to get the latest news in order to decide on your next crypto investment.
Cryptokang (@cryptokang)
Cryptokang is a fun guy whose TikTok videos focus on crypto content. He mostly speaks about teaching his followers how to make money trading cryptocurrency. He also seems to like Chinese movies and related content, so if you are looking for a combination of fun and profitable crypto guides, you may wish to consider following him.
Conclusion
These are the top cryptocurrency TikTok accounts we can find. They were selected not on the basis of followers but rather the relevance of their content to this industry, therefore you can get every info you need on crypto as far as TikTok is concerned.
Featured image: unsplash.com

coindoo.com is author of this content, TheBitcoinNews.com is is not responsible for the content of external sites.