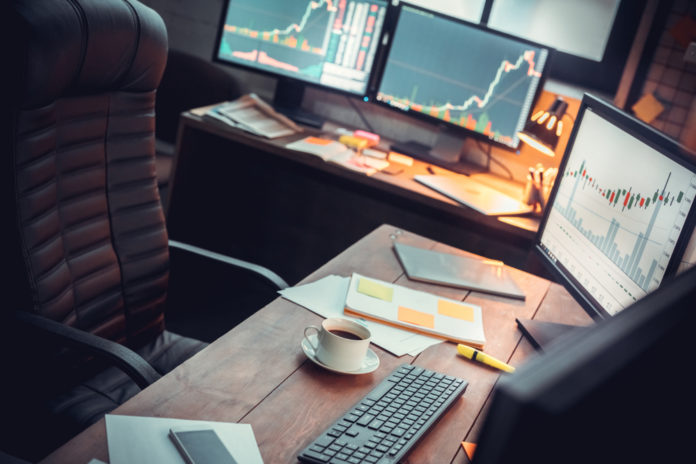 Blockchain technology is creating more and more jobs in the US. Despite the bear year 2018, the number of job offers from US blockchain companies has increased by 300 percent.
While the crypto market around Bitcoin & Co. is currently moving sideways at best, blockchain-related occupations can see significant growth in the US and elsewhere. This is the conclusion of the Glassdoor job and rating portal in its current analysis.
Glassdoor scoured its own database and found significant job growth in the crypto sector. Glassdoor counted 1,775 job offers (as of August 2018) for this segment – 1,329 more than in the previous year.
In particular, two cities dominate: New York and San Francisco are by far the cities with the most unoccupied blockchain jobs in the US, at 24 and 21 percent, respectively. The Californian San Diego follows in third place with a share of only 6 percent. After all, around 21 percent of the jobs are spread across the country beyond the metropolises.
The profession of software developer is in particular demand. At 19 percent, almost every fifth job offer relates to this occupational field. The second most sought mediator is between companies and technology analysts (analyst relations), followed by product managers.
Attractive payment
Companies seem ready to reward Blockchain's expertise accordingly. Glassdoor figures show that occupations in this sector earn an average annual income of $ 84,884. This is significantly more than the US average that Glassdoor puts in a report from August 2018 at $ 52,461. Depending on job description and location, annual salaries in the US blockchain industry range between $ 36,000 and $ 224,000.
Right up front: ConsenSys and IBM
Most employees are looking for IBM and ConsenSys. With 214 jobs each, they account for just under a quarter of job advertisements. In third place is the crypto-exchange Coinbase (4 percent or 63 offers).
Glassdoor also took a look at the international blockchain hubs. Most experts are sought after here in London, followed by Singapore, Toronto, Hong Kong – and Berlin.
For the latest cryptocurrency news, join our Telegram!
Image by Shutterstock
You want the latest news about Crypto? Sign up to our weekly Newsletter!