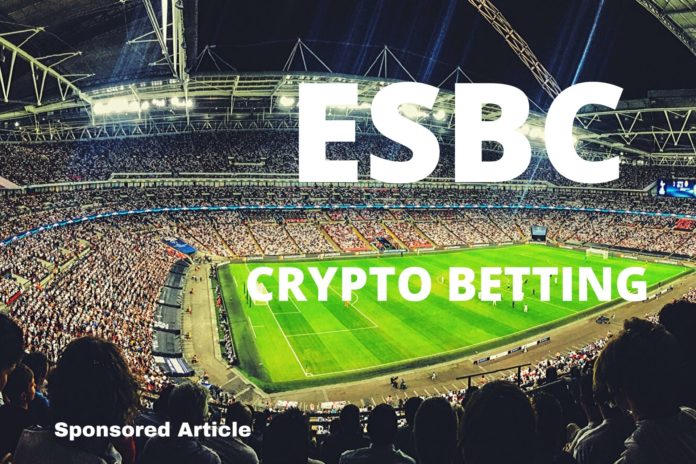 The E-Sports Betting Masternode (ESBC) is the world's leading cryptocurrency betting platform. It is currently one of the most interesting masternode projects that promise investors very genuine liquidity. It should be noted that ESBC survived one of the most turbulent bear markets that literally wiped so many masternode projects off the radar.
Part of the success comes from the platform's robust and helpful 6,287 (as at the time of writing) strong member community on Discord. There is a lot of communication, transparency and an overall serious and helpful vibe that comes along which is very helpful for a serious investor. This focused and honest approach is part of the package that carried ESBC through one of the most turbulent market conditions last year when it halved in value twice and saw the mass departure of masternode owners as the ROI went down.
Now the platform is primed for a comeback and set to make money for new investors in 2020, as market conditions change for the better. If you love betting and want to make some passive income by the side with a trusted and reliable cryptocurrency system, then you will fall in love with ESBC.
About ESBC: A Betting Platform with a Difference
There aren't many masternodes targeting the multibillion-dollar global market that is projected to hit $125 billion by 2022. ESBC is one of the most successful ones. It is a small but fast-growing cryptocurrency and blockchain platform for the betting market, with an emphasis on esports.
ESBC provides users with all the advantages of a typical blockchain network such as anonymity, speed, decentralization and low commissions that allow you to keep most of your winnings. It also has its own utility coin known as the ESBC coin.
As a decentralized and anonymous platform, you won't need any identification to sign up on the platform. Instead, you can sign up easily using Discord or Facebook.
It is an open-source project that leverages the Proof of Stake consensus algorithm where you can stake to validate and mine on the ESBC blockchain platform based on the ESBC coins that you already own on the platform's masternode. Mining on the platform leverages the XDNA crypto derivative that has a total supply of 30 million coins. The platform is built around a very robust masternode network which can be used to stake on various kinds of esports including basketball, football, hockey, tennis and rugby.
ESBC Nodes
To stake on the ESBC platform, you can pick from its four masternode tiers: –
Bronze: 5000 ESBC
Silver: 25,000 ESBC
Gold: 50,000 ESBC
Platinum: 250,000 ESBC
As at the time of writing, one ESBC is worth $0.012 so you will spend roughly $60 to acquire the lowest tier ESBC masternode.
The size of the rewards varies depending on the tiers. The tiered masternode system significantly lowers the barrier to entry for many users who would wish to own and launch a node.
How it Works
You can bet on the platform completely anonymously. You don't have to worry about someone tracking or snooping on your account or being banned for having a lucky streak like in the traditional betting platforms. You are able to bet while fully leveraging the advantages of an anonymous decentralized network.
The ESBC Coin is also a masternode coin. You can use it to bet at very low risk. Running an ESBC masternode will unlock a lot of mission rewards for you. If they unlocked a block reward last year, users got 50 ESBC coins that they could save and use to wager your bets without risking their own real money. The halving from 50 ESBC to 25 ESBC has already happened with 22.5 million coins already minted. The next halving from 25 to 12.5 will happen when the blockchain network hits the maximum coin supply of 30 million.
The masternodes also features a progression status. You can begin on a lower-tier such as Bronze or Silver and you will be able to work your way up a higher tier masternode that gives you even more mission rewards. At the higher tiers, masternode owners have great incentives to hold their coins. At the moment, over 66% of coins on ESBC are locked to earn rewards for the node owners.
A Coin with Real Utility
The ESBC has already been forged in iron. After facing a downward pressure in 2019 precipitated by the halving of the coin (which depressed the ROI value) as well as a sell-off of masternodes as BTC prices picked up, the coin is holding well on its own. Its resilience has seen it ride a bearish market and other pressures and now it is set to shoot up. With the price beginning to go on an upward trend, this is just the perfect time to invest in a nascent and promising masternode network with great returns and which offers accessible investment tiers. Not to forget the real fun in staking on some interesting bets in esports!
Trading Opportunities
The platform also offers trading opportunities via a number of exchanges including BitStorage, Stex, Midex, Graviex, and Crex24.
Although the market cap is still moderately small at just $258,000, it is showing a robust daily trading activity.
Please follow and like us:
Related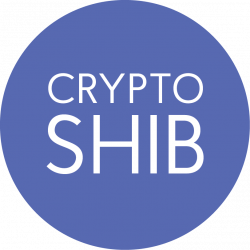 cryptoshib.com is author of this content, TheBitcoinNews.com is is not responsible for the content of external sites.