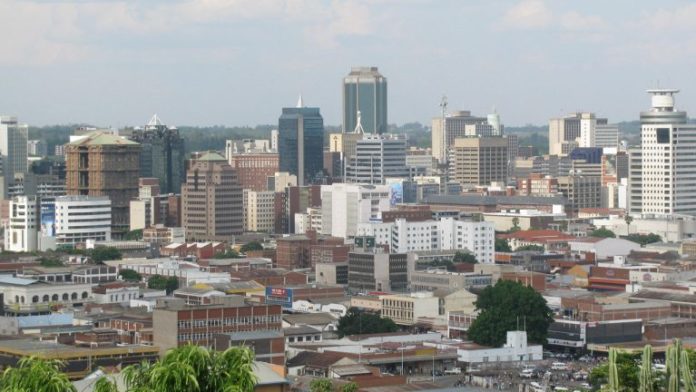 Zimbabwe's Mobile Money Operators (MMO) say they will comply with the latest directive by the central bank to shutdown mobile money agents. In addition, the MMOs will also limit mobile money transactions to $50 (Zwl $5,000) per day while users are now restricted to one mobile money account per person. The directive went into effect right after the monetary policy review by the Reserve Bank of Zimbabwe (RBZ) on August 21.
In a sign that MNOs have lost an appetite to fight the RBZ, the mobile money market leader, Ecocash also said funds in "frozen agent accounts will only be liquidated into the affected agent's formal bank account." On top of that, the liquidation will "require RBZ approval on a case by case basis."
Ecocash has previously sought relief against RBZ directives through national courts. However, following changes to the regulations that govern MNOs in July, the RBZ now has an upper hand in its long-running battle against Ecocash.
Nevertheless, while the RBZ appears to be winning, some believe the new restrictions to affect business activity. Others are even predicting that this will hasten re-dollarisation of the Zimbabwean economy. Zimbabwe abandoned dollarisation in late 2016 when it reintroduced local currency, the Zimbabwe dollar (Zwl).
However, after years of economic decline and cash shortages, Zimbabweans are increasingly resorting to the US dollar again as a means of settling domestic transactions. The shutting down of mobile money agents will likely see an increase in demand and usage of the greenback and alternatives like bitcoin.
Meanwhile, mobile money users are reacting to news of the directive by asking the MMOs how they will deal with cases of multiple accounts holders. Some mobile money users have more than one account registered in their name. The other accounts are usually given to minors or relatives who cannot have their own because they lack an identity document.
Frustrated with the RBZ decision, some users went on Twitter to vent their anger. One user named Pola Polite said of the decision:
"Its always the grass that suffers, so if my mother who stays in the countryside falls sick, it means I will need 5 days of sending money for her to survive!"
Another user, Shefu Tendai said: "So this means that if my grocery is Zwl $15000 per month I will need to go to the shop 3 times. Well, my bill is 10k that means I will need to make the payments in 3 days and then do not make any other payments. [Reserve Bank of Zimbabwe] please review payment to merchants amount."
However, other users also blame Ecocash for inviting the RBZ's latest directive. One user, Lee Ann Benard tells Ecocash: "was about time you stabilise the system and put a stop to unscrupulous dealing by greedy people. Mobile money should be linked to one's bank account ridiculous buying your own currency at a percentage. Great move."
Meanwhile, the latest directive by the RBZ and the apparent compliance by MMOs will likely affect bitcoin traders that still accept mobile money as payment. The set daily transaction limit is far below typical daily bitcoin trades.
Additionally, the dumping of mobile money as a payment method means informal bitcoin transactions will have to be conducted in person. However, with movement currently curtailed due to Covid-19 restrictions, many traders will find it hard to trade as well as they did before the new regulations.
In the meantime, peer to peer trading platforms that list Ecocash as a form of payment will now be forced to drop this as a payment option.
What does the latest RBZ directive mean for the future of mobile money? Tell us what you think in the comments section below.
The post Zimbabwe's Mobile Money on Life Support as Central Bank Tightens Screws: Restrictions to Affect P2P Bitcoin Trading appeared first on Bitcoin News.
Bitcoin.com is author of this content, TheBitcoinNews.com is is not responsible for the content of external sites.