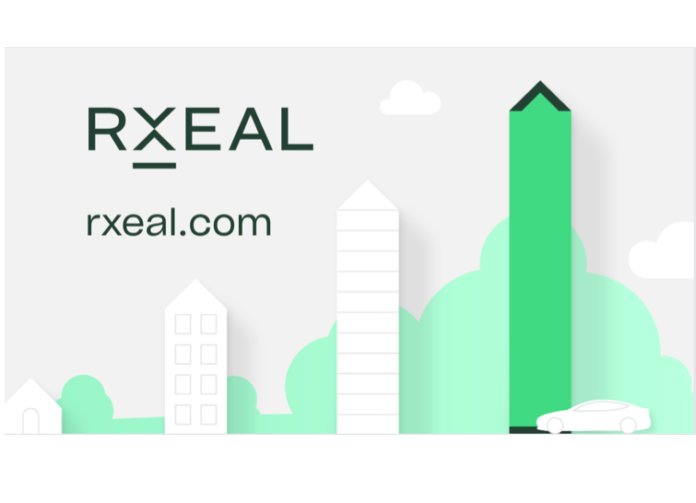 Bitcoin Press Release: decentralized rental startup RxEal has announced the addition of four top-ranked ICO Bench experts to its growing team.
April 22nd, 2018, Seychelles – RxEal, a new blockchain-based solution for rental markets, has recently taken on some of the top names in the blockchain industry. 4 of the top 6 ranked Experts in Blockchain according to ICO Bench have joined the project seeing an unmet business need with tremendous potential. Leading ICO Bench advisors Simon Cocking, Ian Scarffe, Jason Hung, Nathan Christian, Aly Madhavji and Mushegh Tovmasyan have joined the RxEal advisory board as strategic advisors.
RxEAL is a platform for safe rental security deposit storage and efficient dispute resolution that will improve rental transactions for everyone involved. According to Simon Cocking, the highest ranked ICO Bench advisor;
"RxEAL have a good team and a good idea, with a clear strategy on how they want to execute it. They plan to be the place to go for smart contract technology to transform the rental market, by leveraging blockchain based solutions. It is an exciting project and they have great potential to pull it off."
Simon is Senior Editor at Irish Tech News and Editor in Chief at CryptoCoinNews. He has worked as an advisor with more than a hundred successful ICOs to date and is considered as one of the leading Twitter influencers in the crypto industry.
Another TOP 3 ICO Bench advisor, who has recently joined RxEal, is the serial entrepreneur, investor, and a leading expert in Bitcoin, blockchain and crypto industries Ian Scarffe. He had these words to say about the project;
"It is a project with a smart and feasible product offering, business growth potential and a strong team behind it. I am confident that RxEal will deliver a truly valuable and applicable blockchain solution for the rental markets. The project has already established industry partnerships for a pilot project development and has an impressive advisory board with a global reach,"
A veteran of blockchain entrepreneurship, Jason Hung has also joined the RxEal advisory board. Given his vast experience in entrepreneurship and ICO advisory in Asia, Jason will focus on RxEal's business development in this region. He Believes that;
"RxEal can become the next generation solution to reduce risk, increase trust and transparency in rental ecosystem, which may drive the whole rental supply and demand chain to a whole new level. The management team is mature and comprehensive."
Mushegh Tovmasyan, a well-known veteran of the online trading industry and a FinTech entrepreneur, is another high-calibre addition to the RxEal advisory board. Tovmasyan stated that;
"RxEal leverage blockchain and smart contract technology delivering disruptive improvement to how transactions are done in rental markets. A practical solution to reduce risk and increase transparency in the rental ecosystems creates a trust mechanism that can push supply and demand chain to a whole new level. I am confident in the ability of the management team to deliver promised milestones and look forward to guiding them to success."
RxEal CEO Dmitry Orlov voiced his excitement in regards to the four new additions to the project. He stated that the company was honored to have "these impressive advisors" with a proven track record of successful blockchain projects join our advisory board. With this brilliant team of advisors, Dmitry feels that the company are ready to take RxEal to the next level.
What is RxEal
RxEal is a blockchain-based system where anyone can safely store funds, such as a rental or leasing security deposit for real estate, vehicle rentals, and industrial equipment, in an Enthereum smart contract. The RxEal platform also includes a dispute resolution system for any disagreements between the parties that have signed a contract. Currently, a large percentage of the landlord-tenant disputes occur because of disagreements about how security deposits should be handled at the end of the rental agreement.
RxEal aims to reduce the high rate of these disputes and, in cases when disputes do occur, utilize blockchain technology to directly connect legal experts with parties involved in the rental agreement to reduce time and costs required to solve any disagreements. The solution targets mainly real estate and automotive rental markets valued billions of USD. All services provided by RxEal can be purchased in RxEal tokens (RXL).
Token Sale Details
RXL tokens are offered with a 50% bonus during a limited Tier 1 sale phase (1 ETH = 1800 RXL)
Payment methods accepted: ETH
Token sale end date: 12th of May, 2018 (12:00 UTC)
Visit the RxEal Website: https://rxeal.com
Read the RxEal Whitepaper: https://storage.rxeal.com/public/RxEAL_White_Paper.pdf
RxEAL on Telegram: https://t.me/rxealofficial
Connect to RxEal on Facebook: https://www.facebook.com/RxEAL
Follow RxEal on Twitter: https://twitter.com/rxealofficial
Read the RxEal Medium: https://medium.com/rxeal
Media Contact
Name: Dmitrijs Orlovs
Location: Seychelles
Email: [email protected]
RxEal is the source of this content. Virtual currency is not legal tender, is not backed by the government, and accounts and value balances are not subject to consumer protections. Cryptocurrencies and tokens are extremely volatile. There is no guarantee of a stable value, or of any value at all. Token sales are only suitable for individuals with a high risk tolerance. Only participate in a token event with what you can afford to lose. This press release is for informational purposes only.
About Bitcoin PR Buzz – Bitcoin PR Buzz has been proudly serving the PR and marketing needs of Bitcoin and digital currency tech start-ups for over 5 years. Get your own professional Bitcoin Press Release. Click here for more information about Bitcoin PR