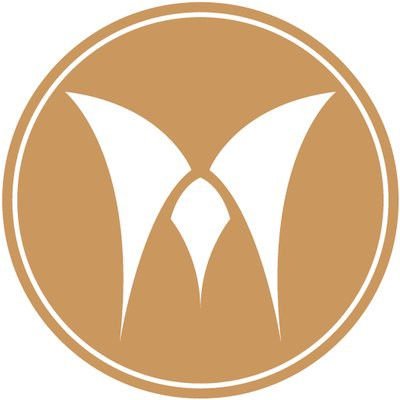 Bitcoin Press Release: Following a successful US$15 million Token Sale in April 2018, Cloud Alliance's (commonly known as CloudMoolah) MOO Token (XMOO) has successfully listed on Coinsuper as its first exchange. Coinsuper will open trading for XMOO/ETH trading pair at 2018/08/29 6:00 PM (UTC+8). Deposits were available as of 2018/08/29 2:00 PM (UTC+8).
August 29th, 2018. Singapore. XMOO will be used to make payments for games and for game developers to receive publishing, marketing and localisation services at a discounted rate through the MOO Store – an app store currently being co-developed by Cloud Alliance and tech unicorn Unity Technologies.
You want the latest news about Crypto? Sign up to our weekly Newsletter!

MOO Store will be the exclusive Unity Distribution Platform partner for Southeast Asia, helping Unity game developers simplify their publication and monetisation processes. It will allow developers to access the fragmented Southeast Asia games market, in which developers typically need to undergo lengthy and cumbersome integration processes to publish their apps in various app stores. MOO Store will simplify the mobile app publishing process and offer value-added services for game developers, such as customised curation, content localisation and publishing.
About Cloud Alliance
Cloud Alliance, is a Singapore-headquartered technology firm that provides payment solutions, game localisation, marketing and advertising services to game developers. Cloud Alliance was founded by entrepreneurs with a collective experience of more than 30 years in the video game publishing and payments industries in Asia. Cloud Alliance's flagship product, CloudMoolah, is a payment aggregator integrated within the Unity Technologies' game development software and is offered alongside other in-app-purchase (IAP) products from technology giants such as Apple, Google, Amazon, Facebook, Xiaomi and Samsung. CloudMoolah allows Unity developers to enable in-app revenue collection from more than 500,000 retail point of sales across Southeast Asia where the average credit card penetration rate is less than 3%.
About Coinsuper
Coinsuper is a leading digital asset trading platform based in Hong Kong. We are a global elite team with extensive experience in financial advisory, compliance, wealth management and most importantly, cryptocurrency and financial technology. Coinsuper adopts methods such as SSL encryption technology, multi-signature cryptocurrency wallets, offline capital management to ensure the security and stability of the platform. Coinsuper also adopts Google Authenticator in customer login and fund/BTC withdrawal to ensure that our customers' assets and account information well protected.
CloudMoolah's website: https://www.cloudmoolah.io/
Read the Whitepaper: https://docsend.com/view/8n3qizs
Connect on Facebook: https://www.facebook.com/cloudmoolah/
Chat on Telegram: https://t.me/cloudmoolah
Reddit: https://www.reddit.com/r/CloudMoolah/
Follow on Twitter: https://twitter.com/cloud_moolah
Bitcointalk: https://s3-ap-southeast-1.amazonaws.com/bprbfpv/wp-content/uploads/2015/07/15204554/index.php_.png?topic=2819734.new#new
Medium: https://medium.com/@cloudmoolah
Media Contact
Name: Wee Kiat Goh
Email: [email protected]
CloudMoolah is the source of this content. Virtual currency is not legal tender, is not backed by the government, and accounts and value balances are not subject to consumer protections. Cryptocurrencies and tokens are extremely volatile. There is no guarantee of a stable value, or of any value at all. Token sales are only suitable for individuals with a high risk tolerance. Only participate in a token event with what you can afford to lose.
source: https://bitcoinprbuzz.com/cloudmoolahs-xmoo-coinsuper/