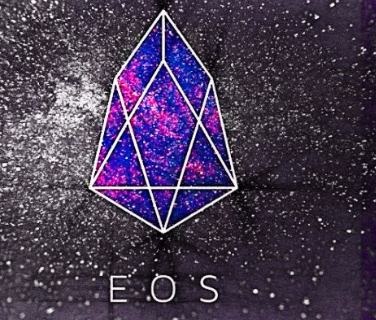 The general cryptocurrency seems to be stuck in bear territory as the price graphs of cryptocurrencies continue to display large swatches of red. In the year-to-date period, the market capitalization of the general cryptocurrency industry has declined 38% from $598B to $368.23B. The price of Bitcoin has also declined 38% from around $13,411 January to its current price $8,211.29.
Interestingly, the decline in the general cryptocurrency market is spreading down to most of the coins in the market. In fact, EOS, which had earlier been one of the best-performing cryptocurrency in the market is now starting to drop some of its recent gains. EOS has moved up from $8.86 on January 1 to as high as $21.46 on April 29 before now crashing down to its current price of $12.60. This piece however examines how the current weakness in EOS presents an opportunity to buy a solid cryptocurrency with upside potential ahead.
Is this a time to buy low?
Buying low and selling high is a time-tested investment strategy that could be applied towards cryptocurrency investments in order to increase your odds of profitability. The problem however is knowing how low is low enough for you to enter the market. EOS has been dropping consistently from its $21.46 high in the last couple of weeks and its current $12.60 price marks a 70% decline to its 52-week high.
The short-term uptrend in EOS is being driven by rich traders and investors in Asian markets such as Korea and Japan. Investors are drawn to the fact that EOS has announced its Dawn 4.0 and it is on track to launch its mainnet to signal the start of its service. Once EOS is live, it will stop to be an ERC-20 token and the firm notes that "entrepreneurs interested in building their own blockchain can fork (the) repository and customize it for their use."
Long-term cryptocurrency investors could relax in the knowledge of EOS' superiority over Ethereum. EOS promises blockchain developers an opportunity to create DApps and smart contracts using any of the mature programming languages such as C# and C++. In contrast, you'll need to learn Solidity to create Smart Contracts on the Ethereum blockchain. In addition, EOS offers developers the flexibility of fixing faulty DApps or editing Smart Contracts.
When will you get to sell high?
Irrespective of whether you are a short term to long-term investor; you'll most likely be interested in knowing when you'll get an opportunity to sell your EOS tokens at a premium so that you can exit with gains. Nobody can predict with any degree of certainties when the price of EOS tokens is likely to surge. However, the fact that EOS is forging strategic partnerships suggests that it has upside potential ahead. For instance, EOS has announced that Zimbra X, a big email provider has decided to launch its service on the EOS platform. Zimbra has a global user- base of about 250 million users.
By the time EOS complete the onboarding process of Zimbra X, it could potentially reach about 500 million people with the innovativeness of its idea. Even if only half of Zimbra X users adopt EOS, the cryptocurrency can confidently expect its userbase to surge by as much as 250 million in the next couple of months.
Image Source: CryptoNewsMagnet