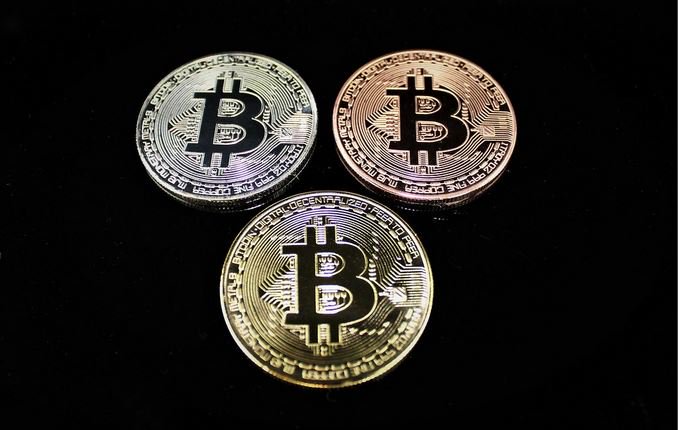 Not only has the value of various cryptocurrencies skyrocketed over the past few years, but it's also become incredibly popular. Mainstream media has had a major role to play in this, and as we see the Bitcoin 'boom' last year, households across the world were told of the crypto's benefits – and disadvantages.
Bitcoin-focused sportsbooks have existed for a number of years, but it's only within the last two or three years that we've seen these sites really take off. Many experts are now saying cryptocurrencies like Bitcoin will change the future of sports betting – and in this post, we're going to take a look at what some of these changes may include.
Easier Payments
One of the main disadvantages of placing bets online (as opposed to finding land-based bookmakers, for example), is that making payments into and out of online betting accounts can be tricky. For players in Europe – using debit and credit cards and E-Wallets generally isn't a problem. However, in countries where online gambling laws are more restrictive (think the USA, China, the Philippines etc.), making payments to online gambling companies can be hard.
Often, banks are required by law to block online gambling transactions. This means that punters are left with few choices, and many end up betting with dodgy offshore sites.
Cryptocurrencies change all of this, however, and they allow you to freely move money all over the world, regardless of where you're located. Let's look at Bitcoin, for example. Bitcoin is incredibly easy to acquire, and users simply need to open a free Bitcoin wallet. There are a number of online exchanges that offer cloud-based wallets. A good example of one of these sites is LocalBitcoins.
Once a user has a wallet, the only thing they need to do next is actually purchase Bitcoin. This can be achieved in a number of ways, including by finding someone selling them for cash, purchasing them through a bank transfer, or even using PayPal. Once you have Bitcoins in your wallet, you can send them anywhere in the world. Transactions are carried out virtually instantly, and the fees are incredibly small. In fact, for most users, the fee they'll pay to send a Bitcoin transaction is minuscule.
Privacy-centred Online Betting
With many accusing major countries like the UK, the USA and France of being 'nanny states', it's clear that many people have an issue with the mass surveillance that we've seen used by power-grabbing governments. For example, when the NSA revelations came out, people all over the world were horrified to learn that their communications had been monitored – despite them doing nothing wrong.
We've seen this level of intrusiveness in most western countries, and when it comes to online gambling, many punters want privacy. One of the major problems with betting at conventional online gambling websites is that banks, financial institutions and taxation authorities can keep a very close eye on your movements. This can include payments you make, the sites you join – and even the type of bets you place.
Sports betting websites that rely on cryptocurrency payments are – generally – a lot more privacy-focused. For example, due to the way in which Bitcoin works, your transactions are private and non-publicized. Bitcoin runs on what's known as a Blockchain. Unless somebody knows your wallet address and the wallet address you're sending coins to, they cannot trace your payments. This is highly useful for those who are privacy-focused as well as though who want to gamble online from countries where it's not legalized.
Allow For Bigger Bonus Offers
When an online gambling website sets itself up, it needs to choose on which payment methods it wants to offer customers. If they choose to accept debit and credit cards, for example, they will need what's known as a merchant account. This allows them to actually accept payments. However, in order to accept these payments, the bookies must pay a fee on every transaction. While that fee is usually small – think 1 or 2% – that adds up significantly over time, and it can hamper the site's ability to spend money in other ways.
We've seen – time and time again – that betting and casino sites who accept cryptocurrencies are able to offer their punters much better bonuses. This includes both the main welcome bonus, along with ongoing, evergreen bonuses. The reason for this is simple. With less money being spent on fees, the bookies have more money to spend in other ways – and looking after their players and coming up with bonus promotions is one of the most common ways they do this.
For example, head to almost any Bitcoin casino, and you'll see that the main welcome bonus is often a 200 or even 300% matched deposit bonus. Head to any non-Bitcoin casino, and you'll be hard-pressed to find welcome bonus offers worth more than 100%. This is a clear indication that cryptocurrency sports betting sites are able to offer their customers significantly better bonuses when they don't accept conventional payment methods.
What Cryptocurrencies Are Accepted At Online Sportsbooks?
When the whole crypto boom was emerging, most online gambling websites typically just offered Bitcoin as a payment method. This proved a popular decision with punters, but it wasn't to last. Over the past few years, we've seen a number of other cryptocurrencies appear – and many of these can now be used at online gambling websites.
For example, Ethereum is now accepted at a number of sports betting websites, and – like Bitcoin – it allows punters to bet in a privacy-focused, safe and secure manner. Ethereum, like Bitcoin, is an open-source, public blockchain-based computing platform, and it allows users to send money across the world for virtually zero fees. It's often cited as being safer than Bitcoin, thanks to enhanced encryption technology, and transactions are also made instantly, ensuring you don't need to worry about waiting around for payments to complete.
Monero is another good example of an open-source cryptocurrency, and it first emerged onto the 'scene' back in 2014. Unlike other cryptocurrencies, Monero uses an obfuscated public ledger, which means that – while users can make payments from one another – no one else, bar the sender and receiver – can track the payments. This makes the cryptocurrency a popular choice for those who are very worried about their privacy – and we've already seen Monero offered at online betting sites where those partaking in online gambling are often punished under the country's laws. For example, users in the Middle East have been known to use Monero, as it's generally considered to be a much safer way of playing online than Bitcoin and Ethereum.
Another good example of a cryptocurrency that can now be used at online betting websites is Litecoin. Litecoin is a peer-to-peer cryptocurrency, and like the others on this list, it's also open-source, meaning no one person, body or organization owns or controls it. Litecoin is basically a Bitcoin spin-off, and it uses a very similar blockchain to facilitate payments. Today, there are more than 84,000,000 Litecoin in circulation, and experts predict that its popularity will continue to rise over the next few years.
Dash is the next cryptocurrency which you may find accepted at online sports betting websites, and again, it's an open-source cryptocurrency that's based on an autonomous organization. This is run by a series of nodes – essentially meaning that users can make payments without their transactional information being revealed to anyone. While Dash isn't as widely accepted at online sportsbook as, say, Bitcoin or Monero, it's a popular choice for those in the States, as acquiring Dash is relatively simple and straightforward.
The final cryptocurrency we're going to be looking at today is Zcash. Zcash is regularly compared to Bitcoin, although it has some distinct advantages. For example, Zcash offers users enhanced privacy, and this is thanks to the fact that it uses advanced cryptography to process transactions. There are currently 21,000,000 Zcash units in circulation, and despite being released just three years ago, the currency has gained large-scale momentum with users online. We're seeing online gambling websites adding Zcash as a payment method insanely quickly, too.
Conclusion
As you can see, not only are there are a wide variety of benefits to using cryptocurrencies, but there are also a wide variety of currencies you can actually use. With more sports betting websites looking to integrate cryptocurrencies into their betting platform, it's likely we'll see even more currencies accepted – and if the last few years have been a good indication of what's to come in the future, then it's likely we'll see the popularity of using these cryptos increase even further.
Post source: How Cryptocurrency Will Change the Future of Sports Betting
More Bitcoin News and Cryptocurrency News on TheBitcoinNews.com
Virtual currency is not legal tender, is not backed by the government, and accounts and value balances are not subject to consumer protections. The information does not constitute investment advice or an offer to invest.
MinerNews.io is is not responsible for the content of external sites and feeds.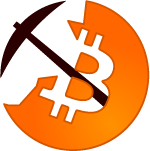 Virtual currency is in many countries not legal tender, or is not backed by the government, and accounts and value balances are not subject to consumer protections. The information does not constitute investment advice or an offer to invest.
MinerNews.io is is not responsible for the content of external sites and feeds. Guest posts, articles or PRs are not always flagged as this!