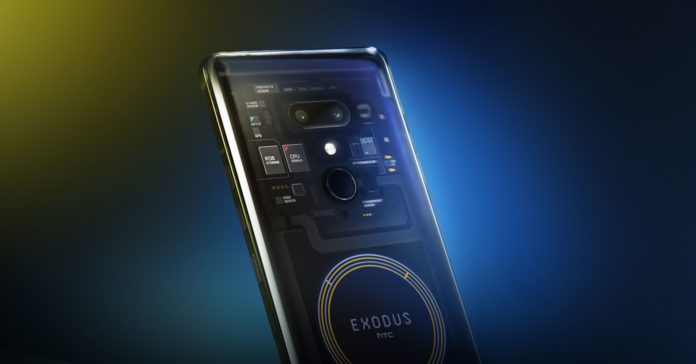 HTC presented on Tuesday its new flagship phone "Exodus 1· based on Blockchain. The battered manufacturer wants to reposition itself in order to focus on new technologies in the future. It can be pre-ordered for the price of 0.15 bitcoins or 4.78 ether tokens – which is about $ 960 – and is expected to ship in December.
The manufacturer said it has developed its own cryptocurrency wallet called Zion to make its new phone a hardware cryptocurrency wallet. This should allow the user to keep his cryptocurrencies safely.
"Think of it as a microsystem running parallel to Android," said Phil Chen, HTC's chief officer. And further: "It's basically a wallet, but with a private key". The private key is code that should only be known to the owner of the cryptocurrency in order to give him access to his cryptocurrency.
Chen said the importance of integrating blockchain technology into the cell phone is that it will enhance the security and privacy of a user's assets and, in the future, help protect the customer's data and identity.
The Exodus 1 also includes:
A 16 megapixel dual main camera and an 8MP dual front camera with 4K video.
A six inch display with quad-HD+ resolution.
A Qualcomm Snapdragon 845 processor.
Six gigabytes of RAM and 128GB of storage.
Read more on CNBC
You want the latest news about Crypto? Sign up to our weekly Newsletter!