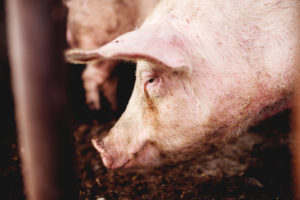 The miners feel the falling prices. Asic farms shut down, mining hardware is sold off in China like scrap, and even the stock prices of graphics card maker Nvidia collapse.
The crypto market has reached a new low. The market capitalization of all coins has fallen to less than $ 150 billion; Of the 30 to 40 coins worth more than $ 1 billion in winter, only 10 have received the "unicorn status." Demand breaks off, the cake shrinks, companies go bankrupt.
ICO and Mining: A devastating combination
An example is the GigaWatt by Dave Carlson. Coindesk reports that the US mining company went bankrupt. Carlsen, who built the then largest mining farm in North America in 2014, has raised $ 22 million with an ICO to build a hosting center for smaller miners. Now the company only has assets worth about $ 50,000 – but debt of more than $ 10 million. Half a million of them in unpaid utility bills alone.
After GigaWatt has not adhered to deadlines in building miners, ICO investors have sued. The Financial Services Authority – currently keen on ICO anyway – has initiated a procedure for issuing shares without permission and has ordered that GigaWatt repay investors' investment.
ICOs and mining are currently a tragic combination that can only go awry. But even without the ICO GigaWatt should have encountered massive problems with its business model.
Asics on the scrap heap
The mining of Bitcoin – and other cryptocurrencies – appears to be in the excess phase of the pork cycle: massive investment in mining hardware was made at the end of 2017 – and now there is a surplus that is no longer covered by the demand for cryptocurrencies. With the decline of the price also the profitability of the mining falls. Yields that Bitcoin Miners are currently earning are at least as low as they have been since mid-2017.
For many miners, it does not even seem worthwhile to pay the electricity costs for their Asics. The direct result is that they take their devices off the net and the Hashrate falls massively. From an all-time high of nearly 55,000 Petahash in early October, she has fallen today to just 34,000 Petahash.
The good news could be that the environmental damage that Bitcoin mining might cause is getting smaller. The bad news is that the miners are starting to break the ground under their feet. Some tweets of a Chinese woman who seems to be close to miners illustrate this.
神鱼 posted it today (owner of @F2Pool_Official one of the top 5 mining pools) Saying the current miner are sold by "pound", more of a parody. The fact is – say if you can't mine with S9 with profit, someone with better unit economic will buy at a very low price to "recycle" pic.twitter.com/gT0wGmGST4

— Dovey Wan (@DoveyWan) November 20, 2018
The Chinese post a video showing a Chinese mining farm in which a worker uses a wheelbarrow to throw mining equipment into a pile. The machines are nothing more than scrap. "Many miners are working at current prices at a loss. So it's economical to turn them off and expand them to reduce power costs. "Smaller miners, in particular, shut down old mining equipment.
The owner of F2Pool, one of the big Bitcoin pools, jokingly said the Asics are currently being sold at prices per pound. "If you can not make a profit with a S9 [the current Bitmain miner], someone else with better basics will recycle it at very low prices."
But not only mining companies are affected. Also the graphics card manufacturer Nvidia suffers from falling cryptocurrency prices. Miner's demand for graphics cards exploded so much in the past year due to the crypto-boom that there were global delivery bottlenecks, and it is now breaking away. The stock price of Nvidia fell from an all-time high at 250 euros in early October to today under 130 euros.
Charts by Blockchain.info
Image by Shutterstock
The post In the pig cycle: When mining is no longer profitable appeared first on MinerNews.
You want the latest news about Crypto? Sign up to our weekly Newsletter!