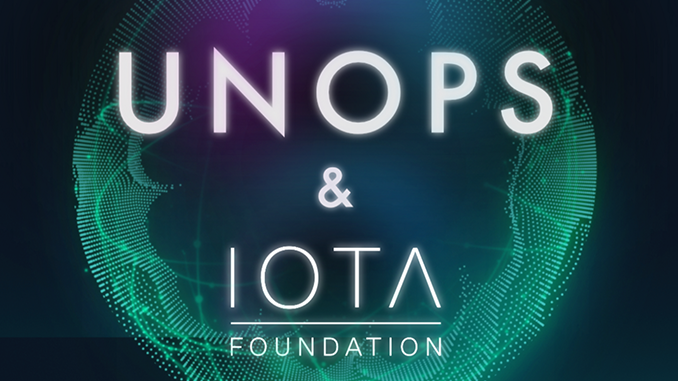 As IOTA and the UN announced today, both will work together in the future. The aim of the partnership is to find out how the IOTA technology can help the UN to become more effective.
In fact, IOTA will work with the United Nations Office for Project Services (UNOPS). This is responsible within the UN for implementing UN projects. The projects may, for example, be peacekeeping, hunger relief or development projects. All in all, UNOPS realizes projects worth more than $ 1 billion a year.
The partnership aims to leverage IOTA's innovative technology to make projects within UNOPS more efficient.
Yoshiyuki Yamamoto, Special Advisor for Blockchain Technology within UNOPS, said:
"We share a shared vision with IOTA. Machines, sensors and people should all be connected and exchange information. This is the world of Industry 4.0. Processes can take place simultaneously. "
IOTA co-founder Dominik Schiener said:
"We are pleased to work with UNOPS and tackle the challenges together. The IOTA Foundation is committed to using the IOTA Tangle technology for humanitarian purposes and development. "
In addition to technological cooperation, the partnership will also extend to other areas. For example, there will be joint training workshops, leadership training and showcase projects.
With the partnership IOTA can again present a big name. Although the partnership will probably initially be limited to pilot projects, it does show how versatile IOTA is. This will be significantly expanded on 3 June 2018, because then, for example, Smart Contracts will come to IOTA and many more things that IOTA has just teased so far in the context of the Qubic Project.
You want the latest news about Crypto? Sign up to our weekly Newsletter!