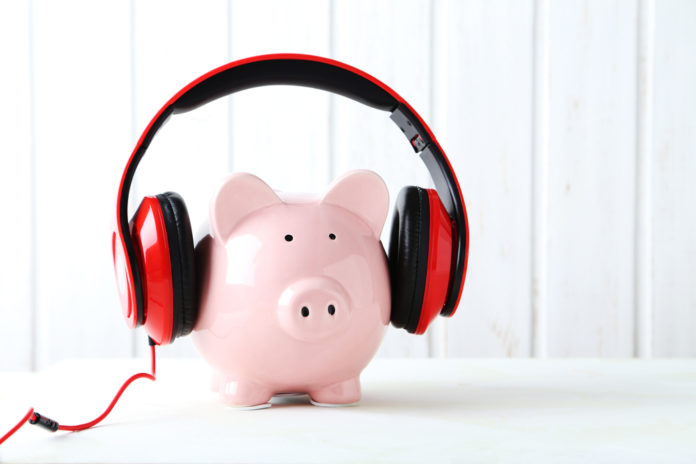 So far, it seemed that ICOs as a source of capital were of interest to young start-ups in the first place. To revive its business, a long-established company, Monster Products Inc., is launching an ICO – the biggest ever.
Founded in 1978, the US company Monster Cable Products, Inc., has no later than with its headphone series "Beats by Dr. Dre "made a name. For this purpose it had 2008 with the US-American rapper dr. Dre worked together. In 2014, Apple took over the product line. After that, the manufacturer of audio equipment did not fare well. Already in the first quarter of 2018, it had to record losses of 19.6 million US dollars. To avoid bankruptcy, it has already laid off employees, cut back the marketing budget and closed a factory in Mexico.
You want the latest news about Crypto? Sign up to our weekly Newsletter!

These measures were apparently not sufficient, so now the step into the crypto world should help.
Biggest ICO ever
So far, Monster's business concept has been to hire retailers to distribute their products. In recent years, however, the company was threatened with bankruptcy. The last straw to serve now an ICO.
The concept behind the ICO is interesting: In its filing with the SEC, the company announces its intention to sell monster money tokens based on Ethereum. By doing so, it intends to build Monster Money Network, a new ecommerce site for online sales of its products (and possibly those of other companies). To do this, Monster will create 500 million tokens and sell 300 million of them through the ICO. A runtime of one year is planned. The tokens should then be used as a payment method to buy the products through the Monster Money Network.
Great ambitions
The ambitions are great, but the company wants to compete with the most successful competitors:
"We see Amazon, Ebay and Alibaba as examples of our main competitors in the new Monster Money Network and our existing e-commerce platform."
In his application to the SEC, Monster has announced amazingly many details about the proposed project. For example, the Monster Money Network will be used for payment processing, market analysis, accounting, payroll, inventory management and shipping of products sold online. In addition, the company hopes to be able to recruit other e-commerce platforms in the network. This will be introduced in three stages. The first step is simply a payment system with an ERC-20 token. In the next phase, transaction costs are reduced or eliminated by activating off-chain micro-transactions. In the final phase, Monster will transition to a separate blockchain. The company has high expectations:
"In the future, Monster intends to leverage its global connectivity and brand visibility with Blockchain technology to bring more and more other ecommerce platforms to Monster Money Network and expand the user base of MMNY tokens. We hope to set the blockchain standard for e-commerce platforms. "
Doubtful opportunities
In the event that the ICO should fail, an additional 75 million ordinary shares will be issued. After failure of the ICO then four purchased tokens can be exchanged for a share. So there is no "money back guarantee". This "emergency solution" gives the buyers of tokens at least a small security. The success of the ICO seems doubtful. In the SEC application, the company at least honestly admits:
"Our independent accountants have stated […] that there are significant doubts about our ability to continue as businesses."
image by shutterstock