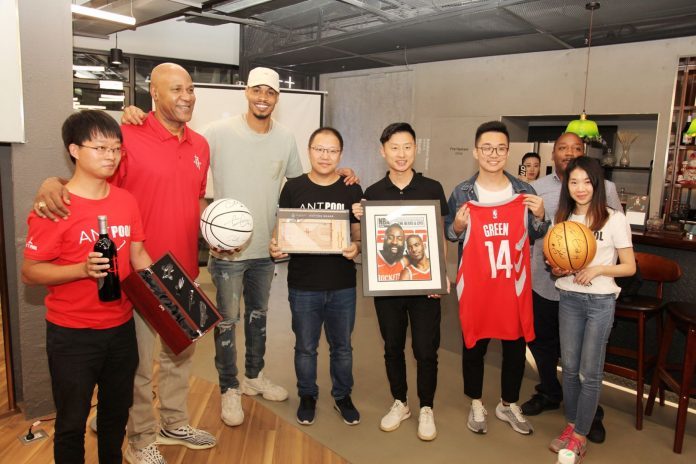 Bitman's Antpool, one of the world's largest Bitcoin mining pools, becomes an official partner of the NBA team, Houston Rockets, for the 2018-2019 season.
As announced by AntPool, the Bitmain-owned mining pool will now be an official sponsor of Houston Rockets for the 2018-2019 NBA season. The partnership follows the recent announcement by the China-based company that it will lead its first US expansion into Houston to further strengthen its customer base while educating customers about mining technology.
The Houston Rockets are particularly popular in China, as the best and most famous Chinese basketball giant at 2.29 meters, Yao Ming from 2002 to 2011 played for the Rockets and there was the NBA All Star.
The partnership will include an AntPool exhibit at the Houston Rockets Arena, Toyota Center, which launches on January 19, 2019. In our view, this partnership is a very gratifying development that can contribute to the adaptation and recognition of Bitcoin and cryptocurrencies in general. If there is one thing that needs to be done to promote cryptocurrency, then it's better image, greater publicity, and adequate education to eliminate old-fashioned stereotypes.
The Rockets, however, are not the first NBA team to apply for cryptocurrencies. It was not until June 2018 that the Sacramento Kings announced that they would mine etheum. The Kings announced the project as a non-profit program "MiningForGood". Through a partnership with MiningStore.com, the team installed mining machines in its sports arena. The Kings became the first team in the world to mine cryptocurrencies.
For the latest cryptocurrency news, join our Telegram!
You want the latest news about Crypto? Sign up to our weekly Newsletter!