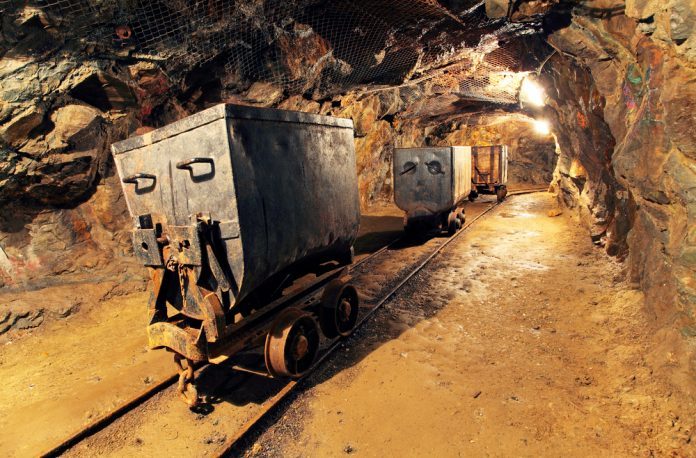 The mining of gold costs a multiple of the mining of Bitcoin per year. While bitcoin mining is said to require a lot of power, 20 times more energy is spent on gold mining.
The blockchain incubator LongHash spends more than $ 87.3 billion a year on gold. By comparison, bitcoin mining costs $ 4.3 billion a year in total costs.
Above all, the energy consumption is important in this respect: Bitcoin was previously regarded as a true power-hungry. LongHash explored this issue based on data from Barrock Gold Corporation, the world's largest gold mining company.
Barrick produced 5.3 million ounces of gold in 2017, and ounces of $ 794 per ounce per ounce per ounce. This equates to a total cost of 4.2 billion for Barrock Gold alone. Also important is the cost of diesel, which is around $ 288 million a year.
Worldwide, gold producers cut 88 million ounces of gold in 2017. Assuming a similar cost structure, this would translate into a total cost of $ 4.8 billion in energy costs. LongHash also points out that Barrick primarily works with low-cost mines, many other companies have higher costs.
In the total bill, this gives an estimate of a total cost of $ 87.3 billion a year.
Calculation of electricity costs for Bitcoin difficult
The calculation for Bitcoin is a bit harder. Mining is usually done on a decentralized basis and only a few companies publicly expose their costs to the operation. However, two methods allow a rough look.
In the top-down approach, electricity consumption is calculated on the basis of the block rewards. With every new block, 12.5 Bitcoin go to the miners. Calculating 10 minutes between blocks, you get a total of 75 bitcoins per hour, which would be $ 562,500 per hour at $ 7500 per bitcoin. Around 30% of this amount will be due for electricity costs, according to LongHash. About $ 100 costs a megawatt hour on average. 1688 MWh is needed to operate the bitcoin blockchain.
Another approach is the bottom-up method. Here the hashrate is observed. On the basis of current hardware such as the Bitmain Antminer S9 14.5 Terahashes per second are possible per second. The whole Bitcoin network has a hash rate of 50 exahashes per second (short for a billion trillion). This would require 3.45 million Antminer S9s. Each consumes 1650 watts, which would equal a total of 5693 megawatt hours. If one includes older mining hardware, one would expect a consumption of 7000 megawatt hours for the operation of the blockchain.
The average value of both approaches is 4344 MWh. Depending on the particular power generation method, the cost would be $ 4.3 billion.
Electricity costs for gold extraction are only part of the truth
Analysts see the big difference in energy costs less critical: While the entire crypto market currently has around $ 200 billion in value, the gold market is equivalent to $ 7.8 trillion. What falls under the table are the additional features of Bitcoin and other cryptocurrencies. The transactions are also taken into account. Correctly, therefore, the gold would also be added to the cost of trading.
Currently, renewable energy is often used for bitcoin mining, for example in the form of wind farms or solar farms. However, this is far from reality, especially in China: coal-fired power plants are much cheaper to operate. However, given that gold mining mostly uses fossil fuels, this argument can be neglected.
In addition, some crypto currencies are turning their backs on classic mining: Ethereum is switching to a different proof-of-stakes algorithm in the fall, with the Constantinople update, which will no longer matter in mining.
For the latest cryptocurrency news, join our Telegram!
image by shutterstock
You want the latest news about Crypto? Sign up to our weekly Newsletter!