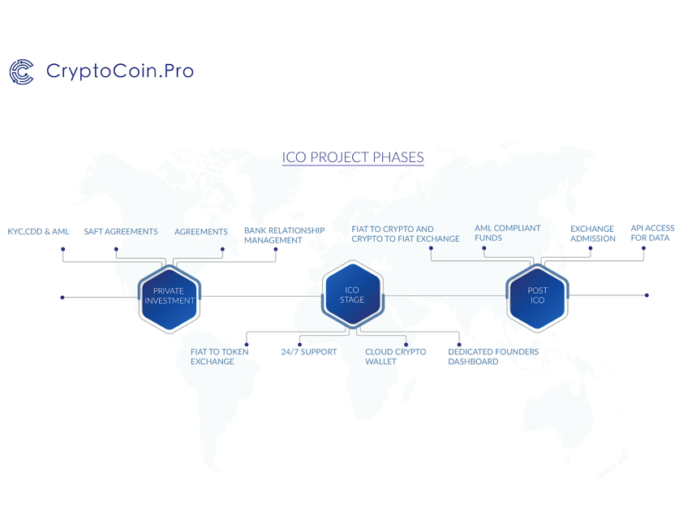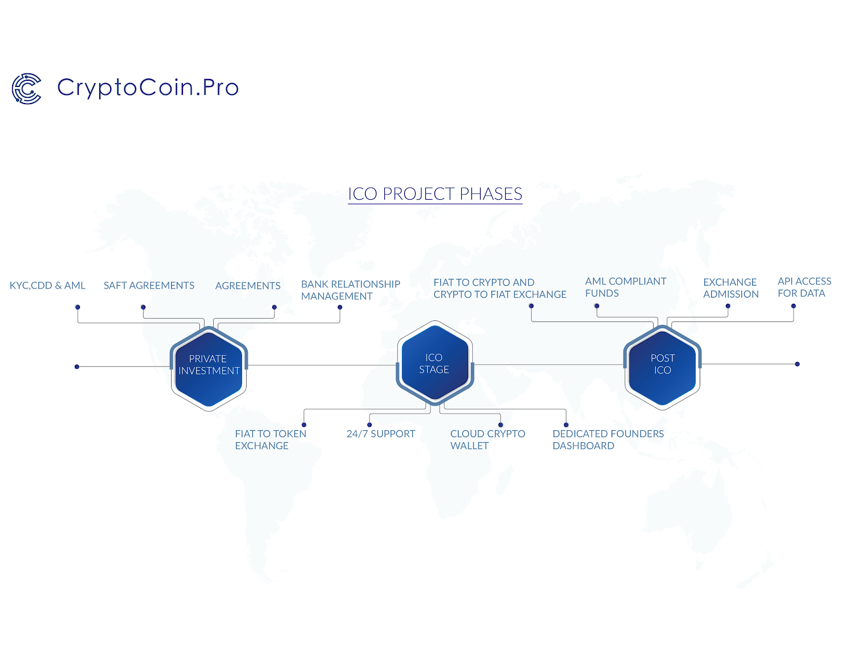 Bitcoin Press Release: Blockchain exchange platform CryptoCoin.Pro has announced the launch of its ICO service suite, which will support both established and upcoming projects.
October 9th 2018, Luxembourg – This May, fully licensed Cryptocurrency exchange and ICO services platform,CryptoCoin.Pro, is launching a complete service suite for Initial Coin Offerings with personalized solutions aiming at their success. The company is offering support to both new and established crypto projects and ideas. On an emerging market where ICOs are daily launched, CryptoCoin.pro brings value and stability through its vision.
The company is empowering ICOs during their entire development phase and helping them overcome any existing barrier in investment and adoption, being banking friendly and compliant to regulation standards.
CryptoCoin.Pro provides to the Blockchain projects, a complete list of solutions for enhancing their presale phase. Using CryptoCoin.Pro, tokens can be sold directly for FIAT (Credit Cards, Bank Transfers) and Crypto (ETH / BTC).
Valentin Socaci, Operational Director of CryptoCoin.Pro stated that;
"During the past several weeks the Company successfully tested its enhanced service packages on various ICOs bringing value and expertise to its clients."
Game-changing names like Kuende, the first blockchain fueled social network and IPSX world's first decentralized IP Sharing exchange, are starting to bring value to the market and its clients.
In May 2018, the new comprehensive package of products has been launched, including:
Complete Banking Relations Management – by establishing and maintaining relations with the bank, to bridging the gap between FIAT and virtual currency, and the implementation of all necessary Payment methods and Processes
KYC, CDD & AML – Regulated and Bank Approved KYC & CDD Services covering both the process and the processing, by following a regulated procedure based on a best practice approach and assigned to a designated Compliance Officer
FIAT-CRYPTO-FIAT transactions – The platform facilitates fiat-to-token and crypto-to-token acquisitions, as well as Visa/Mastercard & Wired Bank Transfer transactions for the users, boosting the targeted audiences of the project
CRYPTO-WALLET solutions – All-In-One platform acts like a crypto-wallet which allows the investor not to only keep the tokens in a safe environment, but to also be able to buy or sell the tokens for or from FIAT
24/7 LIVE SUPPORT – Solved by the live support offered by CryptoCoin.pro: multi-language support, dedicated 24/7 team, technical support available, both LIVE and EMAIL support
DEDICATED FOUNDERS DASHBOARD – Platform with real-time data available for the ICO founders where they can see their funds, all the docs and all the data structured on the GUI
API ACCESS – All the data is available via our easy-to-handle API, including transaction history for each user, KYC documents and all the funds reporting, as well as a comprehensive documentation
Covering ALL PAYMENT TYPES – All the data is available via our easy-to-handle API, including transaction history for each user, KYC documents and all the funds reporting, as well as a comprehensive documentation
A result of significant research, CryptoCoin.Pro came with solutions to the existing ICO market problems by focusing on AML Compliant funding, Licensed Exchange Services, and Cloud Wallet Safety.
AML Compliant Funds through a unique entity pertains to the issuing a single PROOF of funds from a licensed entity that ensures regulators and banks of the money provenience
Licensed Exchange Services refers to the Fiat-to-Crypto and Crypto-to-Fiat solutions provided by CryptoCoin.PRO, allowing users to buy bitcoin, ethereum and other cryptocurrencies from FIAT, directly with credit cards(MasterCard, VISA) and allowing the ICO founders to get the FIAT needs to be covered fast
CryptoCoin.Pro provides a crypto-wallet which allows the crypto-investor not to only keep the desired tokens in a safe environment, but to also be able to exchange to fiat directly
The new ICO products portfolio is already available and can be seen in detail on CryptoCoin.pro's website. On this page, clients can schedule a meeting or start onboarding in a friendly and transparent manner.
Visit the CryptoCoin.pro Website – https://www.cryptocoin.pro
Check the ICO Launch Services – https://www.cryptocoin.pro/ico-launch-services/
Or buy Bitcoin and other tokens – https://www.cryptocoin.pro/buy-bitcoin/
Media Contact
Name: Silviu
Location: Leudelange, Luxembourg, EU
Email: [email protected]
CryptoCoin.pro is the source of this content. Virtual currency is not legal tender, is not backed by the government, and accounts and value balances are not subject to consumer protections. This press release is for informational purposes only. The information does not constitute investment advice or an offer to invest.
You want the latest news about Crypto? Sign up to our weekly Newsletter!