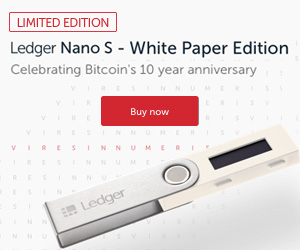 IOTA Tangle used by carVertical to bring IoT benefits to everyday life MIOTA cryptocurrency will also be supported for payment method along with CV tokens
Bringing IoT to Daily Life with IOTA
carVertical.CITY is a platform that is going to use the technology of the 13th largest cryptocurrency IOTA to take IoT mainstream. In order to bring the benefits of IoT to real life, it is starting with a solution for automatic car parking.
According to its CTO, Audrius Kučinskas,
"We've created a cute combination of OBD (on-board diagnostics) features, GPS tracking, and IOTA Tangle possibilities. Everything is packed and served in a single user-friendly carVertical.CITY app which accepts payments in cV tokens."
The carVertical ICO that was completed in January is coming up with an app, carVertical.City that automatically starts counting the time a car is parked in a paid zone. No overpayments as the timer is automatically stopped when a car is driven away. Utilizing the Tangle, IOTA distributed ledger along with GPSWOX the data is maintained.
As for how it works, an on-board diagnostics (OBD) device tracks the car, constantly checked by GPS, and processes data to the IOTA tangle. "Coordinates, engine status and battery level is stored as an IOTA transaction," while the goal is to have a device that control and send transactions to IOTA directly eliminating centralized steps on the way.
As for the payment mode, A. Kučinskas says,
"The primary payment method in carVertical.CITY app is CV token. But we've also added support for MIOTA cryptocurrency as IOTA is a backbone of our IoT infrastructure."
…
iota-news.com is author of this content, TheBitcoinNews.com is is not responsible for the content of external sites.