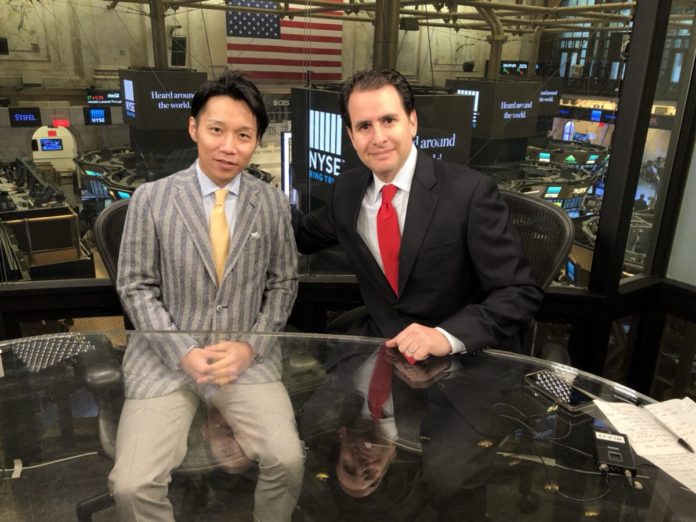 Bitcoin Press Release: Patron, a Japanese-based blockchain platform for influencer marketing, has officially launched it's public ICO after successfully raising 15 million USD in its private and pre-sale rounds. The public token sale will run from March 27 through April 26 and begin with a 35% bonus for early-bird contributions.
28 March 2018. Tokyo, Japan: The highly-anticipated public sale will give contributors a chance to support one of the leading token event projects out of Japan. Since launching the pre-sale event, Patron has embarked on a global road tour that has included stops in Dubai and the United States. The team will continue on a global campaign to build out an international community that includes brands, influencers, and supporters.
Since launching, Patron has moved at rapid speed to secure exchanges, partners, and strategic investors.
Patron's CMO, Kosuke Takada, states:
"We are working very hard to provide our great community with everything to ensure a successful post-token event integration into the platform."
The Japanese team have also released the following announcements leading into the public sale:

Major Announcements and Updates

Exchange Listings
One new exchange listings has been confirmed: Kucoin, a leading exchange out of Hong Kong, will be the next exchange PAT will be listed on in early May. The team had previously announced HitBTC as the first official exchange that will list PAT tokens.

Hashgraph
Led by Patron's advisor and current Hashgraph advisor, David Allen Cohen, Patron will officially explore Hashgraph, a next-generation distributed public ledger. This would inevitably vastly increase the speed and security of every transaction on the platform.

Road Tour
The Patron team recently spend 10 days in New York and California meeting with strategic partners, investors, and major media. The team was interviewed at the New York Stock Exchange and Nasdaq in Times Square. Footage will be available soon from each.

Advisors
Patron's advisory board has included the addition of Shintaro Akita, the CEO of Global Energy Holdings and serial entrepreneur in Japan. Akita joins a high-profile board that includes David Allen Cohen (Hashgraph advisor) and Keith Teare (Co-founder of TechCrunch).

Legal Update
Patron has retained Richard Levin, a top 10 ranked securities lawyer and shareholder of Polsinelli, to lead all US legal efforts for the token sale and business.
Major Media Sponsorship
Patron is close to securing a premier sponsorship with an upcoming national television broadcast in the United States. The program will highlight the blockchain space and will be broadcasted digitally as well. More details to follow.

Patron's CEO and Founder, Atsushi Hisatsumi, describes the project's progress as extraordinary over the past few weeks:
"We are very excited at the progress both internal and external over the past few weeks. Since raising $15 million, we have developed many key partnerships, new hires, and have had conversations with global leaders in business and entertainment. The value of Patron as a technology and team has been noticed and we are thankful to have such support from these great minds."

About Patron:
Patron is a global blockchain project looking to capitalize on the global influencer marketing industry. Built by local influencers in Japan, the Patron platform will offer a clean and transparent solution to both finding and booking influencer talent around the world. The platform will include both a web and mobile application, with the web app being released as soon as Q1 2018. Currently, Patron is running a global token event to attract crowdfunding support.
As Seen in: Forbes, Huff, CoinTelegraph.
Visit the Patron Website: https://patron-ico.io/
Read the Whitepaper: https://patron-ico.io/doc/patron-wp-en-01.pdf
LinkedIn: https://www.linkedin.com/in/atsushi-hisatsumi/
Subscribe on YouTube: https://www.youtube.com/watch?v=VxkY94UvkJ0
Chat on Facebook: https://business.facebook.com/hisatsumi0530/
Chat on Telegram: https://t.me/joinchat/HMPH-0-_WfcHUnAADgZJIA
Media Contact
Name: Kosuke Takada
Location: Japan
Email: [email protected]
Patron is the source of this content. Virtual currency is not legal tender, is not backed by the government, and accounts and value balances are not subject to consumer protections. This press release is for informational purposes only. The information does not constitute investment advice or an offer to invest
About Bitcoin PR Buzz -Bitcoin PR Buzz has been proudly serving the PR and marketing needs of Bitcoin and digital currency tech start-ups for over 5 years. Get your own professional Bitcoin Press Release. Click here for more information about Bitcoin PR