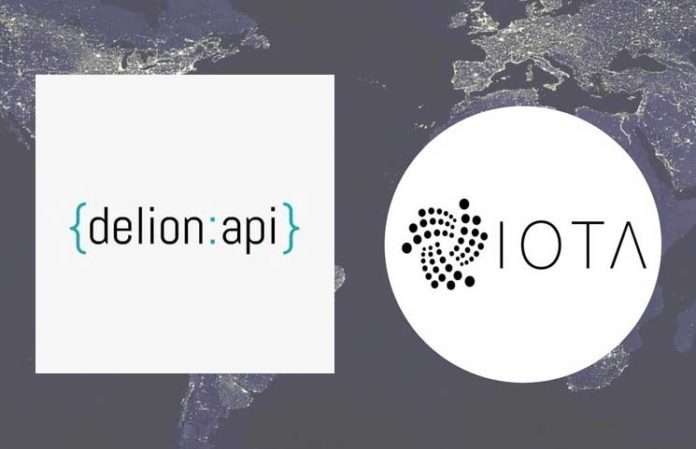 Last updated Oct 4, 2018
Delion API Now Permits IOTA Payment Using Email
Delion API is a channel through which developers and startups can create business models on IOTA's tangle. Tangle by itself is a blockless DLT technology where users can do proof of work on their own transactions for consensus but with a centralized Coordinator allowing for high throughput and infinite scalability.
In order to make IOTA suitable for mass production, developer Malik Dakdaki has created a new feature on delion:api that gives users the ability to send and receive IOTA payments with an email address. The technology is based on the PayPal model, which is already one of the largest payment service providers in the world.
https://twitter.com/delion_io/status/1046674584102215680
Benefits Of Delion API
Convenient Payments:There is a growing need to make the sending and receiving of cryptocurrencies a lot more convenient. No straightforward solution existed for IOTA until recently. The Delion launch will pave the way for numerous convenient payment solutions through its native API. Exploring opportunities via email will be the first order of business, which would make this concept somewhat similar to how PayPal operates in this day and age. To achieve this potential, users will need to sign up for an account, fund their wallet, and input the recipient's email address. It is not overly complicated at this stage, albeit there are still some concerns as to how Delion might lead to further centralization during the initial stages.
For the latest cryptocurrency news, join our Telegram!
…
iota-news.com is author of this content, TheBitcoinNews.com is is not responsible for the content of external sites.