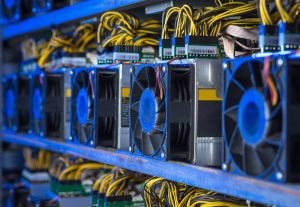 Bitmain the world's biggest asics manufacturer holds one million BCH. They back BitcoinABC hardfork this Thursday. Calvin Ayre and Craig Wright have threatened to 51% attack it. It appears Bitmain is taking the threat seriously.
A caravan of miners is headed towards the remote regions of China joined by an army of Bitmain personnel with the aim of doubling Bitmain's current 120,000 mining machines by adding 90,000 new miners to give BitcoinABC the upper hand in any hashwar.
"'Half of its marketing staff have gone to Xinjiang to talk with local mining operators about deploying equipment,' source familiar with the matter said. But the Beijing-based mining conglomerate refused to comment on this issue," says local media.
They have spoken to all mining farms in the region, asking them to take 5,000 machines per farm. Some don't have space, so it may be part of the caravan will have to head towards Inner Mongolia, if it hasn't already.
"AntPool requested that a single mining farm should host over 5,000 machines," they say, with the region attractive for its cheap electricity rates of 5 cent per kWh.
This deployment means Bitmain's hashrate "will be two or three times higher than the current one."
image by shutterstock
The post Bitmain 90,000 new miner to give BitcoinABC the upper hand in any hashwar appeared first on MinerNews.
You want the latest news about Crypto? Sign up to our weekly Newsletter!