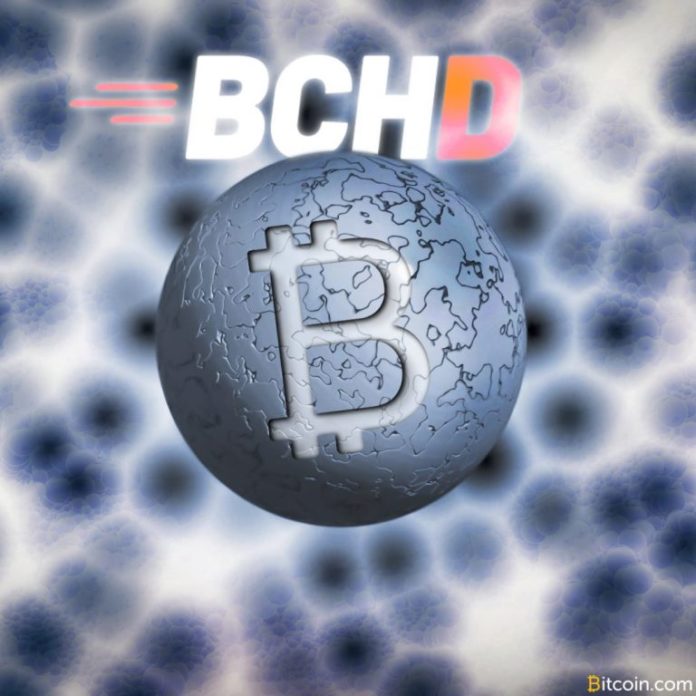 Llamada así por la partícula subatómica que puede pasar a través de todo el planeta sin ser detectada, neutrino está pensada para ser una billetera ligera con características de privacidad mejoradas. Y los desarrolladores de Bchd lo están llevando ahora al ecosistema de Bitcoin Cash (BCH) en su fase beta.
Bitcoin Cash Neutrino
Los desarrolladores de Bchd que recientemente introdujeron un cliente Bitcoin Cash de nodo completo escrito en Go también han portado el backend de neutrino a su base de código. Por primera vez, esto da a los usuarios del BCH acceso a la billetera experimental, que se centra en una fuerte privacidad a nivel de red.
La privacidad de la red se refiere a limitar la información que la billetera envía a sus pares, así como los servidores a los que se conecta. "Antes de neutrino no había una sola billetera ligera disponible en el mercado que no revelara todas las direcciones en su billetera y su historial de transacciones completo a un tercero", explicó el equipo de Bchd. Incluso cuando se utiliza Tor, es técnicamente posible para los socios comerciales enlazar a un individuo con una dirección, advirtieron. Sin embargo, neutrino utiliza un enfoque de "filtrado del lado del cliente", que permite a las billeteras evitar revelar las direcciones que contienen a los compañeros conectados.
Trabajo En Curso
Debido a los detalles del proceso de mejora de la seguridad utilizado por la billetera neutrino de BCH, los dispositivos deben descargar más datos que para otros clientes ligeros, lo que puede ser un problema para algunos usuarios móviles. Sin embargo, los desarrolladores han dicho que, si la billetera está abierta durante 10 minutos, el cual es más que el uso diario promedio de la mayoría de la gente, entonces sólo será el equivalente a descargar un bloque. Además, las billeteras pueden programarse para que sólo se sincronicen cuando se está en WiFi.
En este momento neutrino es un software de línea de comandos, lo que significa que se requieren algunos conocimientos técnicos para usarlo. Pero el equipo está buscando diseñadores de interfaces de usuario que puedan crear interfaces accesibles tanto para móviles como para ordenadores de sobremesa. También es importante tener en cuenta que esto sigue siendo software en fase beta. "Si lo estás usando en la mainnet, por favor, úsalo sólo con una pequeña cantidad de fondos", han advertido los desarrolladores de Bchd.
¿Es la privacidad de la red una de las principales preocupaciones a la hora de elegir una billetera de criptomonedas? Comparte tu opinión sobre este tema en los comentarios en la parte de abajo.
Autor Original: Avi Mizrahi
---
Imágenes cortesía de Shutterstock
---
Ahora puedes acceder a Satoshi Pulse. Un listado completo y en tiempo real del mercado de criptomonedas. Mira precios, gráficos, volúmenes de transacciones y mucho más para las 500 principales operaciones de criptomonedas en la actualidad.
Noticias.bitcoin.com is author of this content, TheBitcoinNews.com is is not responsible for the content of external sites.