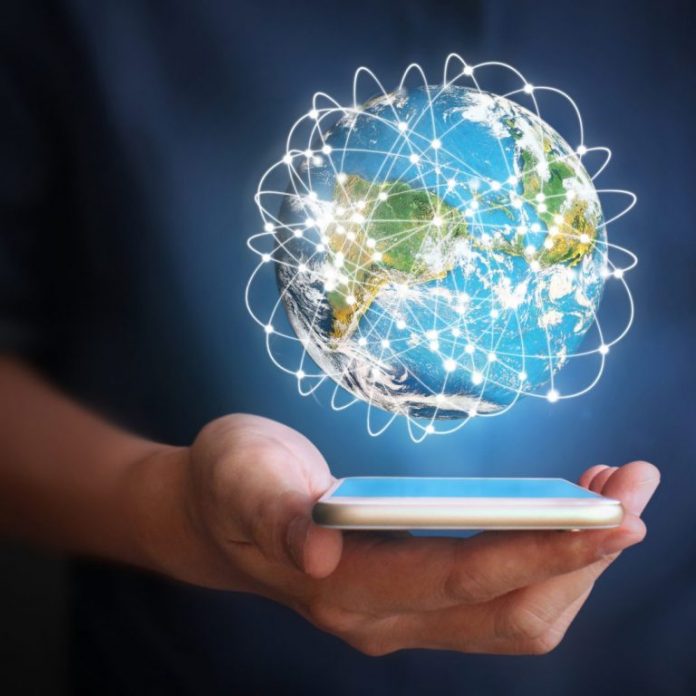 Good Money, una nueva empresa de banca digital, ha anunciado que ha recaudado 30 millones de dólares en fondos de la Serie A. La ronda fue liderada por Galaxy Digital con inversiones de Breyer Capital, Blocktower Capital, Boost VC, Ken Howery, Blockchange Ventures, Cross Culture Ventures, Troy Carter, Mitch Kapor, Peter Diamandis, Blake Mycoskie, Justin Rosenstein y otros.
Banca Con Enfoque Social
Además de los servicios bancarios P2P, Good Money ofrecerá cuentas de ahorro aseguradas por la FDIC con un rendimiento del 2 por ciento, uso gratuito de los cajeros automáticos fiat en todos los EE.UU., sin cargos por sobregiro y con bajas tasas de interés para préstamos al consumidor. Sin embargo, parece que la gente detrás de la empresa cree que un fuerte enfoque social es lo que atraerá más interés en la aplicación. Prometieron que los usuarios de Good Money podrán destinar el 50 por ciento de los beneficios de la plataforma a proyectos centrados en la resolución de problemas ambientales, sociales y de desigualdad económica. El equipo fundador de la empresa también ha aportado la mitad de su propio capital a la filantropía.
"La combinación de una marca activista con una profunda experiencia directa al consumidor a escala, posiciona a Good Money como líder en la interrupción histórica de la industria bancaria… Good Money está liderada por fundadores de clase mundial que han construido compañías de miles de millones de dólares, con experiencia en marketing y relaciones que pueden traer decenas de millones de usuarios al ecosistema rápidamente", dijo Sam Englebardt de Galaxy Digital.
Poner El Capital En Manos De Los Clientes
Good Money planea lanzar una lista de espera en enero de 2019 y recompensar a los usuarios con equidad por asegurar su lugar en la fila para la plataforma completa que será lanzada más adelante en el año. Cada cliente recibirá capital cuando abra una cuenta y se convierta así en propietario de la plataforma bancaria y los usuarios podrán ganar capital adicional instalando la aplicación, estableciendo un depósito directo o refiriendo amigos.
La puesta en marcha está encabezada por Gunnar Lovelace, el fundador de Thrive Market, una tienda de comestibles en línea que previamente recaudó $180 millones en fondos.
"La banca moderna es el principal impulsor de muchos de los problemas a los que nos enfrentamos como sociedad, desde la desigualdad económica, el racismo institucional, la destrucción del medio ambiente hasta la corrupción política", dijo Lovelace. "Fundamos Good Money para ayudar a los consumidores a sacar su dinero de un sistema que está destruyendo el planeta y extrayendo la riqueza de los más vulnerables y ponerlo en un nuevo sistema enfocado únicamente en beneficiar a la gente y al planeta. A medida que escalamos Good Money en los próximos 10 años, capacitaremos a los consumidores para que se den cuenta de que deben ser dueños de los negocios que compran como un paso evolutivo para mejorar el capitalismo al nivelar el campo de juego económico".
¿Es un fuerte enfoque social el enfoque adecuado para atraer a los jóvenes al ecosistema digital? Comparte tu opinión sobre este tema en los comentarios en la parte de abajo.
Autor Original: Avi Mizrahi
---
Imágenes cortesía de Shutterstock y Good Money.
---
Ahora puedes acceder a Satoshi Pulse. Un listado completo y en tiempo real del mercado de criptomonedas. Mira precios, gráficos, volúmenes de transacciones y mucho más para las 500 principales operaciones de criptomonedas en la actualidad.
Noticias.bitcoin.com is author of this content, TheBitcoinNews.com is is not responsible for the content of external sites.