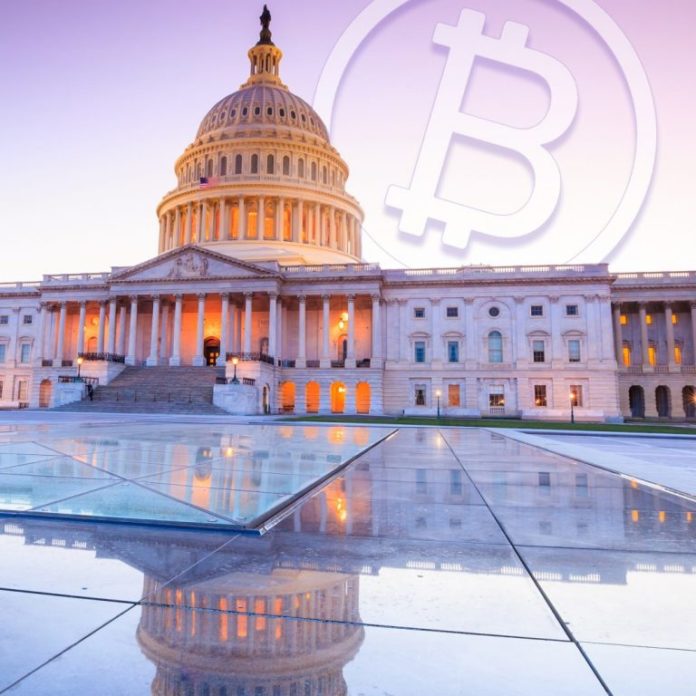 Un grupo de personalidades notables y empresas de criptomonedas han anunciado la formación de una entidad de cabildeo en EE.UU. con sede en Washington conocida como la Blockchain Association. La creación del grupo de solicitación política fue iniciada por empresas como Circle, Coinbase, Polychain Capital y Digital Currency Group.
Las Empresas De Divisas Digitales Inician Un Grupo De Cabildeo En EE.UU. Llamado Blockchain Association
Esta semana un grupo de conocidas empresas de criptomonedas anunció el lanzamiento de una organización de cabildeo en EE.UU. llamada Blockchain Association. Las empresas de criptomonedas y blockchain como Coinbase, Circle, Digital Currency Group y Polychain Capital han sido reveladas como algunos de los miembros fundadores del grupo de apoyo de blockchain. La Blockchain Association afirma ser la primera organización de cabildeo totalmente dedicada a buscar influencia sobre la ley en lo que respecta a la industria de blockchain y las criptomonedas.
Según los informes, la cabildera republicana Kristin Smith, el empresario tecnológico Josh Mendelsohn y el ex congresista Marvin Ammori dirigirán el personal de la Blockchain Association. Además, Smith tiene experiencia en el espectro político y ha ejercido presión para que se emitan leyes sobre la tecnología blockchain en 2014.
"He estado pasando mucho tiempo haciendo mucho trabajo de educación básica en este espacio", explica Smith durante el anuncio. "Estoy emocionado de centrarme exclusivamente en estos temas."
El Director Jurídico y de Riesgos de Coinbase Espera Reforzar Un 'Sistema Regulatorio Que Resista La Prueba Del Tiempo'.
La noticia sigue al reciente comité de acción política formado por Coinbase. Según Reuters, los fondos recaudados por el comité de la firma de San Francisco podrían ser utilizados para las elecciones estadounidenses. El enfoque de la Blockchain Association será un grupo de defensa que refuerza la moneda digital y la tecnología blockchain dentro de las leyes del sistema político.
El director jurídico y de riesgos de Coinbase, Mike Lempres, dice que el grupo tiene como objetivo crear estándares duraderos. "La Blockchain Association es un esfuerzo para reunir a las compañías preeminentes en el espacio para que los legisladores sepan que están escuchando a las compañías que acogen con beneplácito la regulación cuando es apropiada", enfatizó Lempres.
No somos compañías que buscan jugar con el sistema, sino que intentan desarrollar un sistema legal y regulatorio que resista la prueba del tiempo.
La ley de los EE.UU. y el gobierno han estado tratando con la transmisión de la tenología blockchain y las criptomonedas durante años y ha habido muchos proyectos de ley aprobados en el último año. Además, desde el inicio del protocolo Bitcoin, muchos otros grupos han tratado de influir en los líderes del Congreso de Estados Unidos. Sin embargo, la Blockchain Association será la primera entidad de cabildeo de pleno derecho diseñada para cabildear específicamente a los burócratas estadounidenses.
¿Qué opinas acerca de la Blockchain Association? Comparte tu opinión sobre este tema en los comentarios en la parte de abajo.
Autor Original: Jamie Redman
---
Imágenes cortesía de Shutterstock y Bitcoin.com.
---
¿Deseas crear tu propia billetera de papel segura de almacenamiento en frío? Consulta nuestra sección de herramientas.
Noticias.bitcoin.com is author of this content, TheBitcoinNews.com is is not responsible for the content of external sites.